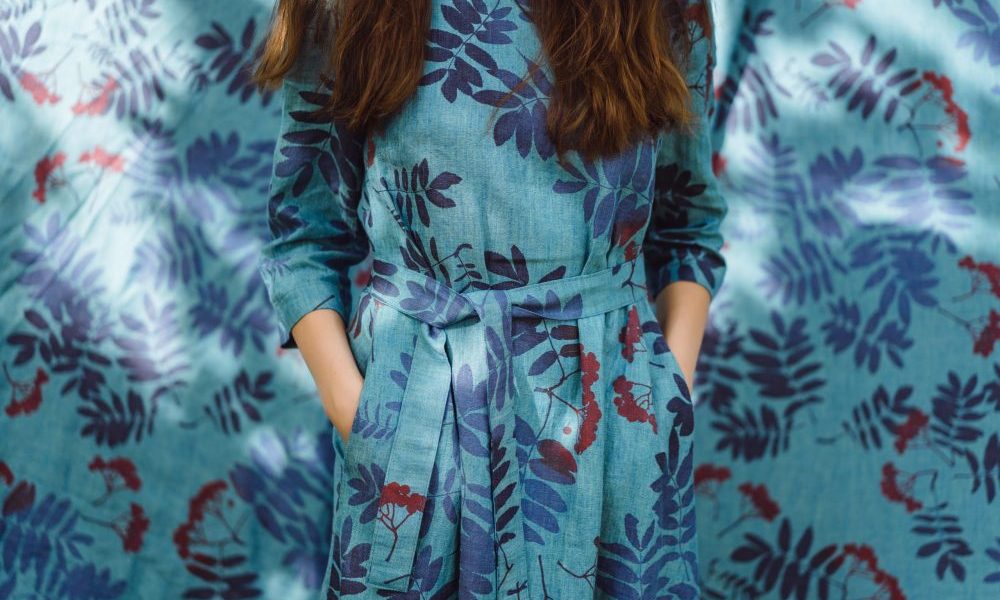 Interview with Linh Tran – Owner of Bao Minh Textile
BAO MINH TEXTILE – A major textile industry in Vietnam, established in 2017, based in Nam Dinh province, Bao Minh specializes in the production of premium and high-end textiles.
Bao Minh Textile's factories were built in 2017, with an investment of more than $73 million. The company covers an area of about 100,000 square meters and employs more than 800 people. How did this important new textile hub come into being? What features does it have in terms of production capacity and technological innovation?
Bao Minh Textile is located in Bao Minh industrial zone, which is in Nam Dinh province about 100km from Hanoi, Vietnam's capital. Nam Dinh province is the first province in Vietnam that developed a textile hub after the war and Vietnam's independence, we can say that Nam Dinh is the birthplace of the Vietnam textile industry. The province hosts many textile companies, moreover, it is also my grandfather's hometown and that's one of the reasons why we wanted to be there. Additionally, Nam Dinh City is very close to Hai Phong Port which is one of the biggest ports in Vietnam. It is a strategic location close to Hanoi and Hai Phong port, and because it is the birthplace of textiles the people in the city are well training and familiar with textile processes such as weaving and spinning, and this is one of the key reason why we decided to be in that zone.
In terms of production capacity for woven fabrics, I believe we are the biggest Vietnamese producer, Vietnam is famous and well-developed for knitted fabrics, however, there are not that many manufacturers for woven fabrics as the production is more complicated, especially for the dyeing and finishing processes.
In terms of production capacity, we can make up to 3 million meters of finished product every month. Which I think it's an average capacity for a weaving mill such as ours. The factory is quite new and the technology we use is innovative, we purchased all brand-new machinery in 2017 from Europe and technically in the last six years innovation in the textile world hasn't changed much. I can confidently say that we have the best technology in the world up to today.
What are Bao Minh Textile's flagship products and what are the target audience, markets and strategic areas for you from a business perspective?
We make woven fabrics and our main focus is 100% cotton fabrics, 5 yarn count for good quality shirting. Our specialty would be cm40 up to cm120 double, its fine yarn count and the fabric is destined for the premium sector. We make some blended fabrics as well, cotton and polyester blended, nevertheless, that is not our main production.
Our strengths lay in fine shirts from 100 grams up to 200 grams, we also have a smaller production of cargo pants and fabric production but it represents 20% of our production capacity. We export the fine fabrics to premium brands in Japan which is our biggest market, followed by Europe and US.
We believe that in the next five years, the European market is where we want to be, we want to focus on the premium quality European markets because the import taxes on textiles will slowly be reduced to become zero by the end of next year. When the taxes will become zero the products will gain more value, and ultimately guarantee a higher margin and that is where we would like to be and build a name for ourselves in the high-end premium quality shirts. We believe that our fabrics one day will be as good as the fabrics produced in Italy and France but at an affordable price.
How are you planning to expand your business in Europe? Will you attend trade shows or work with agents?
For Europe we have a business partner with whom we are working very closely, in that market it is essential to have the right connections and good relationships. We will probably work with a small number of agents to avoid creating unnecessary competition.
We don't think it's necessary to attend trade shows in Europe, if our partners decide to attend then we will participate together. We have enough customers at the moment, now we want to focus on how to provide the best service to our clients and how can we produce better products at a more competitive price and that is our goal for the next 3 years.
Bao Minh is a textile company with a strong focus on sustainability, and is about to launch a new brand of sustainable premium clothing produced by recycling production waste. Can you tell us about this new project?
I am very passionate about this project; I used to have a fashion brand before covid for a glamorous lifestyle, and after the pandemic, I felt the need to move to the sustainable side of fashion. I want to make functional and durable garments, everyday wear that can be recycled and upcycled. Clothing that will make us feel good while wearing it. I switched my direction and built a new brand called "Good Elements". The brand name stands for good things, and good things can only be true when they don't impact our environment, and that is the meaning behind it. The logo is the infinity symbol which means long-lasting or longevity. We can't survive for long if we don't protect our planet.
With this clothing line, I want to create an "elevated every wear" brand, that is comfortable; with good quality, stylish, and made with great fabrics. I am trying to use most of the textiles from Bao Minh's production leftover and create something interesting, for example, the shirt I am wearing today.
Most fabrics today have a generic pattern, such as stripes or plain white and black fabrics, when we produce there is always some waste and we decided to take that waste and create something new rather than destroy it. These are excess stocks, for my brand, I am going for solid colors, simple patterns such as classic stripes, and nothing fancy or prints because that would be too fashionable. I want something in blue, white, black or beige, that will always last. When I have excess that fits my brand identity and doesn't impact my customers, I will use the surplus to create beautiful clothes and give them a new life.
It's a tenacious process because the fabrics I can use are limited, it has to fit with the brand identity, and it has to be cotton because I don't want to work with polyester in my designs. Because of these limitations, we also have to educate the consumers, they might think that my products are not that fashionable, but they are stylish and well-made and it's the consumer that can make them trendy with accessories. Something classic like my designs will last for years, while something too fashionable has a short lifespan, maybe a season or three months.
Bao Minh factories have all the certificates needed to be sustainable and transparent, it is such a waste to throw away the excess fabrics, therefore, if we can reuse it and create a specific fashion brand that is a good thing. Even though it is a small brand it has all the qualities of an international brand in terms of sustainability, certificates, locally made in Vietnam with an online presence, and ultimately our goal is to make people feel good while they are wearing our clothes.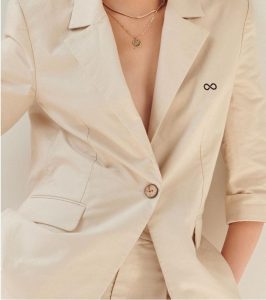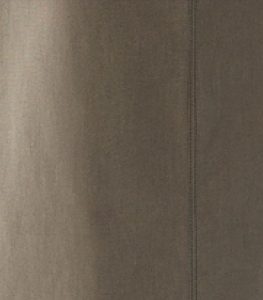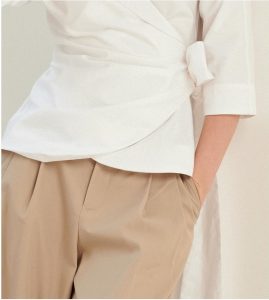 Where is your collection sold? Do you sell online, or do you have a store in Vietnam?
Now, we sell clothes online because the brand is new. I started this project 6/7 months ago. I want people to follow my brand, spread the word, and share my brand mindset.
I believe that what is meaningful for my business is not about what can I sell immediately but sharing the mindset and getting the people to understand and appreciate this kind of brand, in the future, it will help everybody to focus more on sustainability.
What is the situation of the textile industry in Vietnam today? How has Vietnam's textile industry evolved in recent years and what growth prospects can be assumed in the short and medium term?
I am sure you are aware of the market situation of the last 6 to 9 months have been pretty bad, most of the orders got cut by about 30-40%, and Vietnam is facing the same situation. Unfortunately, in the whole sector, the export reduced, workers have been laid off, and working hours got cut too, I believe this trend affected everybody globally. Vietnamese government tried to help with many macro policies, for example, they tried to lower the consumer's taxes and decreased the interest rate (last year it was very high) to help businesses to survive. Now, I hope the situation will improve, we have seen better days in the past. However, we are hopeful for the future, everyone is looking forward to the free trade agreement with Europe and now the import taxes from Vietnam are already slowly decreasing. It's an opportunity for Vietnamese companies, it's a big incentive that will help local businesses to strive again.
Besides the upcoming opportunities from Europe, the US market still has much to offer, however, the economic landscape in the US is not favorable at the moment, although, it is going to improve. Nevertheless, the US has a good relationship with Vietnam and they support local businesses a lot, this is also one of the advantages. For Vietnamese, before working with a global company we will need to spend more than one year to develop the relationship. Now, we are at the final stage of relationship development with many American companies.
Do you think the local market will gain more spending power?
Yes, but mainly in the big cities. Overall, I don't think the local market will change that much and that the Vietnamese business can survive by selling locally. Export for us it's essential, we have 100 million people but the high-income population maybe it's around 5% and it's all focused in 2 to 3  big cities and those are the ones that can support the local economy. On the other hand, we export more than 40 billion USD in textiles.
Recently I was in Ho Chi Minh and I noticed that you have textile machinery images printed on the money. It was quite interesting to see that textile industry in Vietnam it is so important that you had it printed in the bill.
Those factories represented in the money bill are located in Nam Dinh where my factories are located too, I think Vietnam is the third biggest export of textiles in Asia, I am not 100% sure but for sure it's in the top 5. The textile economy had rapid growth and it will surpass other Asian countries in the following years, just five years ago you wouldn't see that many products made in Vietnam but now you can find Vietnamese products everywhere. I think what helps Vietnam grow sustainably is the mindset of the business and factory owners towards the workers. For example, we try our best to provide the best condition to our staff and this comes at a cost, it makes our country slightly more expensive than other countries out there but it creates a more stable and sustainable environment. Our salaries are not cheap and the conditions we provide are good, I think this is how it should be in the long run. It's not about keeping the high craftmanship or the knowledge within the company but it's about the nation, the big picture. The workers and the boss have a close relationship, we want to support and respect one another, and we don't want to exploit our workers and make them work as much as possible. Vietnamese people in general want to help each other.