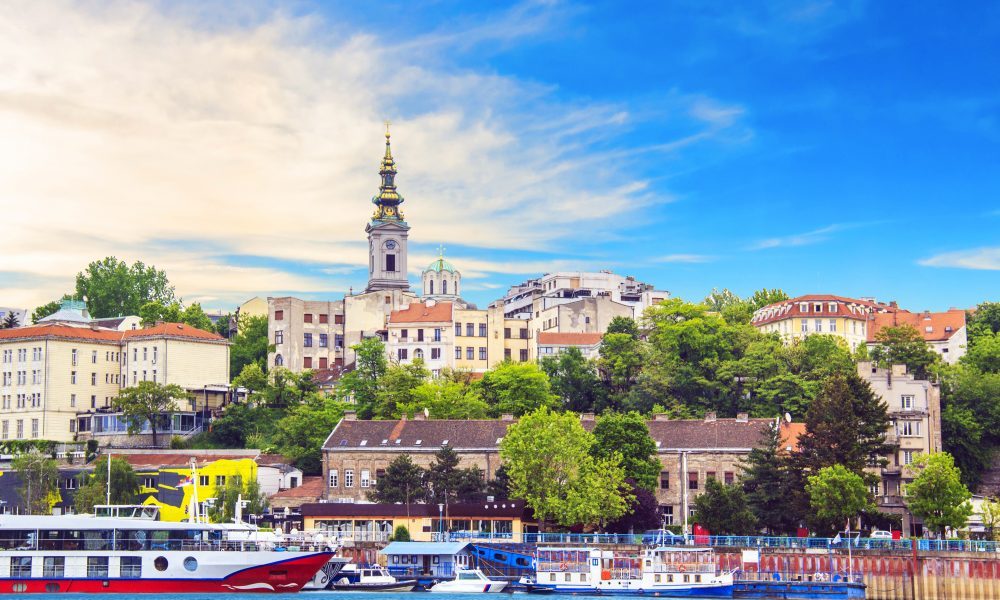 Datatex 2018 d.o.o. is a Serbian representative office of the international company Datatex, founded in 2018 in Belgrade. The sister company Tekstildata, which started operating in 2016, is located at the same address. Datatex 2018 d.o.o. currently has seven full-time employees and two interns, while Tekstildata has one full-time employee.
Since the Belgrade office is small, I take this opportunity to name all the employees in alphabetical order: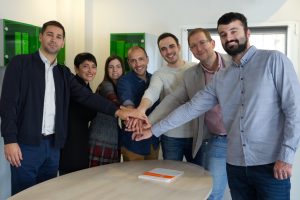 Aleksandar Kalinić, sales manager
Bojan Novaković, application consultant
Vladan Gojgić, junior programmer
Djordje Arsenović, web developer at Tekstildata
Iskra Jovanovska, programmer
Marija Dukić, marketing manager
Mihailo Milanović, programmer
Nemanja Petrović, application consultant
Jelena Veselinović, CRM intern
Our team includes application consultants, Bojan and Nemanja Petrović, who have been here since the establishment of the branch, as well as a new colleague from the programming sector, at the position of junior programmer.
Iskra and Mihailo are developers, and, among various other things, they deal with conducting trainings for internal associates and clients.
There are also Aleksandar Kalinic, our sales representative who sells our software solutions in Eastern European countries, and Marija, our marketing manager responsible for marketing and administration, as well as two girls who are our external support for CRM marketing activities.
Our dear colleague Djordje Arsenović has been a part of Tekstildata since 2016 as a web developer.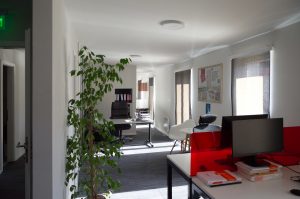 Our office is in the central zone of Belgrade in Krunska Street, which is also known for a large number of embassies and foreign missions. The street is quiet and not very busy and yet it is close to everything we need. In addition to a nice neighborhood, our advantage is a small number of employees.
Our office is an open office concept, so we are referred to each other, we have the opportunity to communicate directly and, if necessary, to help each other.
This type of direct communication enables the speed and ease of information flow, and it has a key importance not only in business, but also in everyday, human, collegial relationship. Therefore, it represents one of our strengths. We also have daily communication with foreign colleagues, each of us in accordance with personal department and tasks.
With the average age around 35, our team is young, full of energy and willingness to work. All our employees are actively engaged in sports and like to follow sports events. The offices we are in are not large, but they are located in a quiet, hidden yard, with a lot of natural light, so the work in them is very pleasant.
As for the predominant activities, they are mostly related to the development, support and maintenance of NOW software, our ERP solution, by our application consultants and developers. Also, courses and trainings for employees are conducted, which are mostly led by our colleague Iskra.
Below you will have the opportunity to read more about a couple of colleagues from the Belgrade office, primarily about their typology of work and responsibilities.
Bojan Novaković and Nemanja Petrović, application consultants.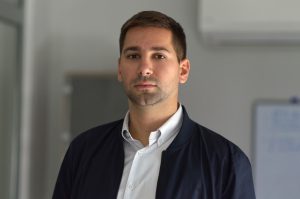 Bojan, you have been working for Datatex practically since the founding of the Belgrade office? How would you briefly describe to us what you do? What is your current position? 
After finishing my studies, I started working at Datatex. As one of the first employees, I had the opportunity to see how the office grows in terms of staff and processes and how it develops over time. It was a pleasure to grow together with the company, to learn a lot in the process, to be a part of one big, successful story. I am currently in the position of application consultant, which means constant contact with clients. Practically, we are a "bridge" between fellow developers and external users of our application. So, we deal with communication, we must understand the needs of our clients, test new functionalities, etc.
What would you single out as the most beautiful segment of your job, and what as the biggest challenge?
For me, the most beautiful thing is the fact that we work in a multinational company, in which we make various contacts, solve problems together, have the opportunity to travel and constantly gain new experiences. We have professional and intellectual challenges that make us constantly learn and improve ourselves. The challenges are precisely related to travel that is now impossible due to Covid. Our job involves being with a client, now we do it all online. It was difficult to adapt, but I think that this new reality has shown how Datatex team was able to seamlessly adopt and implement new remote approach.
Nemanja, you have been in Datatex since 2016. What are your experiences and professional path? How would you describe your job?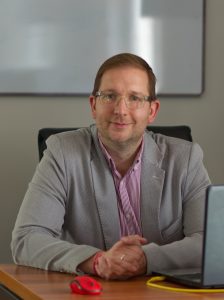 Having spent many years in Textile flooring industry, i came to Datatex as a Sales Manager first with limited experience within the ERP Application itself. I quickly realized that Sales process of a solution like NOW is unlike any other. Knowing your product is an imperative and that had led me to a decision to get to know the system inside out. Over time, i became very much, pulled in" by the logic of the ERP and the way things are connected. Eventually, that has led to my transition to the current position of Application Consultant. As difficult and as challenging as it gets, the satisfaction and the thrill of solving complex issues together with Datatex Team is something that pushes us day in day out.
You and Bojan do similar jobs, you are often on projects together. How much does this joint work mean to you? How much do you complete each other? How important is the exchange of opinions and experiences?
Well obviously, Bojan already had very good knowledge of ERP systems in general but did not experience very often the daily processes and operations inside a textile factory. With me it was just the other way around. Being able to help each other connect the theory with the actual problems surrounding some process has been invaluable for the both of us.
Iskra Jovanovska, our developer and Abs trainer, has been a part of a team since 2017, firstly in Tekstildata and then in Datatex and she is one of only two female colleagues in Belgrade office.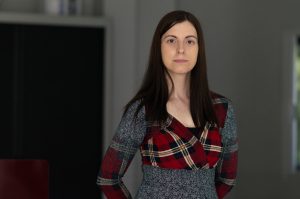 Iskra, please, describe your job position in a few words. What does your day at work look like?
Under regular circumstances, I work on tasks given to me over JIRA platform, and in communication with colleagues if there is a need for it (discussing some functionality, for example). During the last several months I was quite committed to trainings for different groups of developers, so my day would pass in teaching, communication with attendees and regular tasks.
Among other things, you conduct trainings for employees and external associates, and finally for clients. You have the opportunity to contact people from all parts of the world. Do you like that aspect of your job?
Yes, I really enjoy that part. It is always interesting to get in touch with the people from all over the world, although sometimes it represents a real challenge.
Due to pandemic, all trainings are held online, so I don't always get the full image: whether the trainings are dynamic enough to keep everyone's attention, as well as how quickly each of attendees makes the progress.