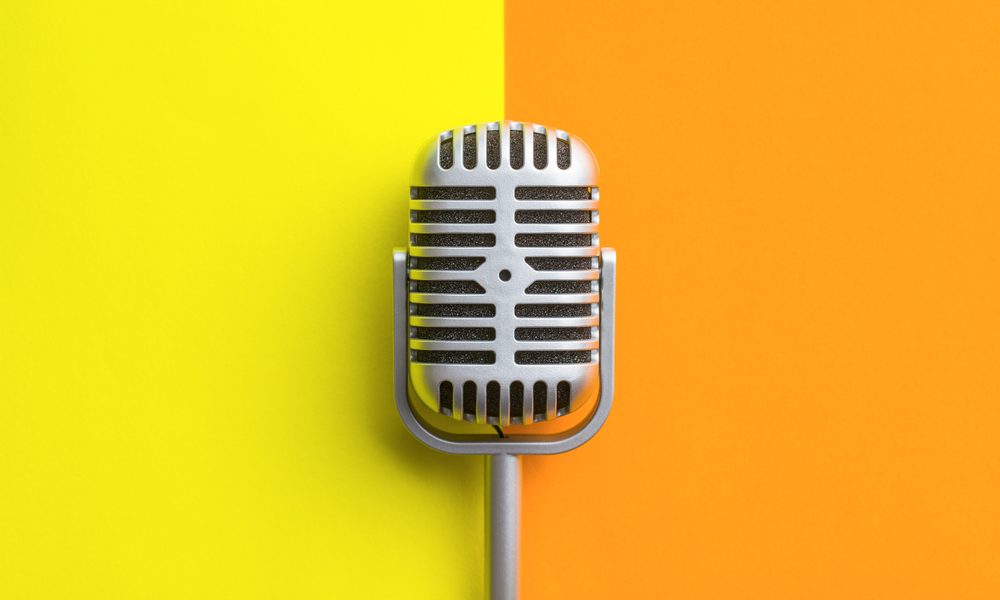 Double interview with Claudio Meani (Datatex EMEA Sales Director) & Stefano Moro (Datatex Italy Delivery Manager)
Edited by Luigi Torriani and Elisa Graziola
ENG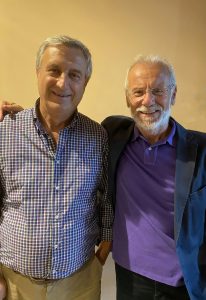 1. Hello! How would you like to introduce yourself to the Datatex Magazine readers? Who are you? What are your passions and hobbies?
CLAUDIO MEANI: I am Claudio Meani and I am the Sales Director of Datatex for the EMEA region. Besides family, work and the textile world, my great passions are motorcycles and tennis.
STEFANO MORO: I am Stefano Moro and I am the Technical Director of Datatex Italy. My hobbies are fishing (which I practice at a competitive level), soccer and football.
2. When did you start working at Datatex? What do you remember about when you started working with us and the first year you worked here?
CLAUDIO MEANI: I started working here – in our Milan office – since the founding of the company, in Datasys since 1981 and in Datatex since the early 1990s. From my first year of work, I remember that we were all just starting out, there was a good team and there was great enthusiasm, we were handymen but we still had – so to speak – shorts. We were working with computer systems that were state-of-the-art for the time but seen through today's eyes might look like Stone Age relics. That was more than 40 years ago!
STEFANO MORO: I started working at Datasys in 1981, when the company was founded, and I moved to Datatex in 1987, the year Datasys and Rovetex started an international software house dedicated to the textile world (Datatex, precisely). From my first year of work – 1981 – I remember that there were only a few of us: three ex-IBM partners who founded Datasys at that time and a small team in which Claudio Meani and I were also. Years of great expansion began at that time, we immediately started to grow and within a few years we became one of the most important and best-known software houses in Italy, later acquiring with Datatex – starting in 1987 – an international dimension and a widespread presence all over the world.
3. What do you appreciate most about your job and what are – in your opinion – the positive features and strengths of the Datatex world?
CLAUDIO MEANI: The best thing about this job is getting to know textile entrepreneurs and managers all the time, convincing them of the importance of change and innovation, and realizing in the end that we really succeeded in solving customer problems. Datatex strength, which is unmatched in the market, is its full verticalization on the textile world: our ERP speaks 100 percent textile language, it is a product that truly meets the needs of companies in the sector, it is not one among many generic international ERPs to be implemented from time to time with ad hoc customizations and forcing.
STEFANO MORO: The thing I appreciate most in my job is the autonomy in following up on projects and clients. I lead a team of very knowledgeable IT technicians, great connoisseurs of the textile world, and I enjoy great trust from the ownership, which allows me to better manage the work of my team. Datatex has many strengths, but here I want to emphasize two in particular. The first is continuity, that is, the constant presence – despite the company's international expansion – of a historical family ownership (with two Italian families and two Israeli families), which has made it possible to maintain total corporate consistency over the decades, without jolts and without those drastic changes that sometimes negatively affect the work and that unfortunately today many companies – subject to continuous changes in ownership and corporate structure – are cyclically forced to undergo. The second great strength of Datatex is the opportunity the company has always given people to learn and grow along with the company itself. I started as a young man forty years ago and I am still here in our Milan offices, and even today we always try to train young people from a long-term perspective, imagining that they can continue to work with us for many years.
4. From a professional point of view, what has been the most important moment, and what has been the most significant accomplishment, that you have achieved since working at Datatex? Would you then also like to tell us a curious or funny story regarding Datatex?
CLAUDIO MEANI: The most important moment for me was in the early 1990s, when I moved from Datasys to Datatex. Datasys has always been a leading software house in Italy, and it is still a very important reality, but it operates only in the Italian market, while Datatex has an international presence, it has offices and clients all over the world. In Datatex I had the opportunity to travel and to get to know people, points of view, needs and problems in many countries and in very different and heterogeneous contexts, and all this certainly represented for me a great source of enrichment both human and professional.
Among the stories I could tell, I choose one that still today – remembering it – amuses me greatly. We are in the 1990s, in the Veneto region, me and two other colleagues, in one of the major industrial sites of the Benetton Group. It is winter, very cold, and we are there for a contract signing. In the garden there is a large swimming pool with shallow water. After a day of meetings, from morning to evening, and after signing the contract, we leave to go home. The problem is that I did not see the pool and I crossed it walking from one side to the other, while everyone else looked at me dumbfounded. I acted like nothing happened, walk out the gate and get into the car all wet!
STEFANO MORO: The most tiring and most complicated moments – which are, however, also the most interesting and rewarding ones! – are those of the Go Live with clients, that is, when we get to the final stages of the software implementation and installation work and have to – respecting established requirements and timelines – deliver the final product. In forty years of stories, I would have many to tell, but I choose three that make the point well. The first goes back 20 years to the beginning of the new Millennium. We had the Go Live with a very important client, a textile group in the Veneto region with five companies. We were under so much pressure that, for almost a month, some of my colleagues and I slept in a hotel near the client's headquarters, and the hotel was open every night until midnight waiting for us. I must have changed clothes no more than twice in thirty days, and we were stretched to the limit, but then we won the bet and managed to deliver everything on time.
The second anecdote is about a well-known textile company in Como. We had Go Live and were so focused on work that we didn't realize we had put the cars in a parking lot that closed at 10 p.m. We arrived there at midnight and found everything closed, and the one colleague who had left his car in another parking lot had to make three trips to get everyone home.
The last story I want to tell concerns a large textile industry in Central Italy. In the final stages of the project, we were constantly traveling by plane, shuttling between Milan and Frosinone, and we had created a very successful card tournament program during the flights, with many participants.
5. Tell us a virtue and a defect of the colleague who is sharing this double interview with you, and tell us something about how you have collaborated and work together in the company (successes, clashes, discussions, debates)?
CLAUDIO MEANI: Let me preface this by saying that with Stefano, with whom I have been working for forty years, there has always been – beyond the clashes – a great esteem I think mutual. We have always had what I would call a relationship of "collaborative quarrelling," a relationship that a Sales Director and a Technical Director, having sometimes discordant roles and objectives, almost inevitably end up having if they are doing their own job.
Stefano's defect is rigidity: sometimes he is really too rigid in his approach and it is very difficult to change his mind and convince him on an idea that he did not have. However, I have realized over the years that this flaw is also, when seen from another point of view, his great asset. As a Technical Director Stefano never fails, I have never seen him fail on projects with clients, and this is precisely because he always goes straight for his own way, keeps the tiller straight, and never deviates from his goals. He always pursues – unflinchingly – the goal set by the client, sometimes even at the expense of Datatex immediate business needs, needs that I – because of the role I hold – obviously cannot pretend do not exist. Let's say that in some situations I would like Stefano to have a little more flexibility, to maintain his technical solidity but with that elasticity that is important to have at work.
That said, our clashes start when an office discussion starts and end when the work discussion ends, they never go beyond that and they never affect the esteem I have for Stefano on a personal level.
STEFANO MORO: With Claudio, we have known each other since 1981, and we have shared – me as a technician and him as a salesman – all the great clients that have marked the Italian history of our company. The virtue I recognize in him is his great tenacity, patience and ability to listen to customers. He never gives up in the face of customer requests, even the most complex ones, and always tries to find a solution.
This virtue sometimes forces me to study extremely customized solutions for the client. My team and I would prefer to have standard solutions even in view of further upgrades. So, there is always a dialectic that leads us to define the solution that pleases the customer without forgetting the best possibility of future developments.
That said, we have always found the square in the end and in forty years we have never failed with any client and on any project.
ITA
DATATEX. LE INTERVISTE DOPPIE ep.1
CLAUDIO MEANI (EMEA Sales Director Datatex) & STEFANO MORO (Delivery Manager Datatex Italy)
1. Ciao! Come vuoi presentarti ai lettori del Datatex Magazine? Chi sei? Quali sono le tue passioni e i tuoi hobby?
CLAUDIO MEANI: Sono Claudio Meani e sono il Direttore Commerciale di Datatex per l'area EMEA. Oltre alla famiglia, al lavoro e al mondo tessile, le mie grandi passioni sono la moto e il tennis.
STEFANO MORO: Sono Stefano Moro e sono il Direttore Tecnico di Datatex Italia. I miei hobby sono la pesca (che pratico a livello agonistico), il calcio e il calcetto.
2. Quando hai iniziato a lavorare in Datatex? Cosa ricordi di quando hai cominciato a lavorare con noi e del primo anno di lavoro?
CLAUDIO MEANI: Ho iniziato a lavorare qui – nella nostra sede di Milano – fin dalla fondazione dell'azienda, in Datasys a partire dal 1981 e in Datatex dai primi anni Novanta. Del mio primo anno di lavoro ricordo che eravamo tutti agli inizi, c'era una bella squadra e c'era grande entusiasmo, eravamo dei tuttofare ma avevamo ancora – per così dire – i pantaloni corti. Lavoravamo con sistemi informatici che erano all'avanguardia per l'epoca ma che visti con gli occhi di oggi potrebbero sembrare dei reperti risalenti all'Età della Pietra. Sono passati più di quarant'anni!
STEFANO MORO: Ho iniziato a lavorare in Datasys nel 1981, quando è stata fondata l'azienda, e sono passato in Datatex nel 1987, l'anno in cui Datasys e Rovetex hanno dato vita a una software house internazionale dedicata al mondo tessile (Datatex, appunto). Del mio primo anno di lavoro – il 1981 – ricordo che eravamo in pochi: tre soci ex IBM che hanno fondato in quel momento Datasys e una piccola squadra nella quale c'eravamo anche io e Claudio Meani. Sono iniziati in quel momento anni di grande espansione, abbiamo iniziato da subito a crescere e nel giro di pochi anni siamo entrati nel novero delle software house più importanti e più conosciute in Italia, acquisendo poi con Datatex – a partire dal 1987 – una dimensione internazionale e una presenza capillare in tutto il mondo.
3. Cosa apprezzi maggiormente del tuo lavoro e quali sono – secondo te – le caratteristiche positive e i punti di forza del mondo Datatex?
CLAUDIO MEANI: La cosa più bella di questo lavoro è conoscere continuamente imprenditori e manager tessili, convincerli dell'importanza del cambiamento e dell'innovazione e capire alla fine che siamo riusciti davvero a risolvere le problematiche del cliente. Il punto di forza di Datatex, che non ha eguali sul mercato, è la piena verticalizzazione sul mondo tessile: il nostro ERP parla al 100% il linguaggio tessile, è un prodotto che soddisfa veramente le esigenze delle aziende del settore, non è uno tra i tanti ERP internazionali generalisti da implementare di volta in volta con personalizzazioni e forzature ad hoc.
STEFANO MORO: La cosa che apprezzo di più, nel mio lavoro, è l'autonomia nel seguire i progetti e i clienti. Sono a capo di una squadra di tecnici informatici molto preparati, grandi conoscitori del mondo tessile, e godo di grande fiducia da parte della proprietà, che mi consente di gestire al meglio il lavoro del mio team. La Datatex ha tanti punti di forza, ma qui voglio sottolinearne in particolare due. Il primo è la continuità, ovvero la costante presenza – nonostante l'espansione internazionale dell'azienda – di una proprietà familiare storica (con due famiglie italiane e due famiglie israeliane), che ha consentito di mantenere nei decenni una totale coerenza aziendale, senza scossoni e senza quei cambiamenti drastici che talvolta influiscono negativamente sul lavoro e che purtroppo oggi molte aziende – soggette a continui cambiamenti nella proprietà e nell'assetto societario – sono costrette ciclicamente a subire. Il secondo grande punto di forza di Datatex è la possibilità che l'azienda ha sempre dato alle persone di imparare e di crescere insieme all'azienda stessa. Io ho iniziato da ragazzo quarant'anni fa e sono ancora qui nei nostri uffici di Milano, e anche oggi cerchiamo sempre di formare i giovani in un'ottica di lungo termine, immaginando che possano continuare a lavorare con noi per molti anni.
4. Dal punto di vista professionale qual è stato il momento più importante, e quale il risultato più significativo, che hai raggiunto da quando lavori in Datatex? Vuoi raccontarci poi anche un aneddoto curioso o divertente riguardante la Datatex?
CLAUDIO MEANI: Il momento più importante per me è stato agli inizi degli anni Novanta, quando sono passato da Datasys a Datatex. La Datasys è sempre stata una software house leader in Italia, ed è ancora oggi una realtà molto importante, ma opera solo sul mercato italiano, mentre la Datatex ha una presenza internazionale, ha uffici e clienti in tutto il mondo. In Datatex ho avuto modo di viaggiare e di conoscere persone, punti di vista, esigenze e problematiche in molte nazioni e in contesti molto diversi ed eterogenei, e tutto questo ha rappresentato certamente per me una grande fonte di arricchimento sia umano che professionale.
Tra gli aneddoti che potrei raccontare ne scelgo uno che ancora oggi – ricordandolo – mi diverte molto. Siamo negli anni Novanta, in Veneto, io e altri due colleghi, in una delle maggiori sedi industriali del Gruppo Benetton. È inverno, fa molto freddo e siamo lì per la firma di un contratto. Nel giardino c'è una grande piscina con l'acqua bassa. Dopo una giornata di riunioni, da mattina a sera, e dopo aver firmato il contratto, usciamo per tornare a casa. Il problema è che io non vedo la piscina e la attraverso camminando da una parte all'altra, mentre tutti gli altri mi guardano esterrefatti. Faccio finta di niente, esco dal cancello e salgo in macchina tutto bagnato!
STEFANO MORO: I momenti più faticosi e più complicati – che sono però anche quelli più interessanti e gratificanti! – sono quelli del Go Live con i clienti, cioè quando arriviamo alle fasi finali del lavoro di implementazione e installazione del software e dobbiamo – rispettando richieste e tempistiche stabilite – consegnare il prodotto finale. In quarant'anni di aneddoti ne avrei moltissimi da raccontare, ma ne scelgo tre che rendono bene l'idea. Il primo risale a vent'anni fa, all'inizio del nuovo Millennio. Avevamo il Go Live con un cliente molto importante, un Gruppo tessile del Veneto con cinque aziende. Eravamo talmente sotto pressione che per quasi un mese, io e alcuni miei colleghi, abbiamo dormito in un albergo vicino alla sede centrale del cliente, e l'albergo stava aperto tutte le sere fino a mezzanotte per aspettarci. Avrò cambiato i vestiti sì e no due volte in trenta giorni, eravamo tiratissimi con i tempi, ma poi abbiamo vinto la scommessa e siamo riusciti a consegnare tutto nei tempi pattuiti.
Il secondo aneddoto riguarda una storica azienda tessile di Como. Avevamo il Go Live ed eravamo talmente concentrati sul lavoro che non ci siamo accorti di aver messo le macchine in un posteggio che chiudeva alle ore 22. Arrivati lì a mezzanotte abbiamo trovato tutto chiuso, e l'unico collega che aveva lasciato la macchina in un altro posteggio ha dovuto fare tre viaggi per portare a casa tutti.
L'ultimo aneddoto che voglio raccontare riguarda una grande industria tessile del Centro Italia. Nelle fasi conclusive del progetto eravamo continuamente in viaggio in aereo, facevamo la spola tra Milano e Frosinone, e avevamo creato durante i voli un programma di tornei di carte di grande successo, con molti partecipanti.
5. Dicci un pregio e un difetto del /della collega che sta condividendo con te questa intervista doppia e raccontaci qualcosa su come avete collaborato e collaborate in azienda (successi, scontri, discussioni, dibattiti)?
CLAUDIO MEANI: Premetto che con Stefano, con il quale lavoro da quarant'anni, c'è sempre stata – al di là degli scontri – una grande stima credo reciproca. Abbiamo sempre avuto un rapporto che definirei di "litigio collaborativo", quel rapporto che un Direttore Commerciale e un Direttore Tecnico, avendo ruoli e obiettivi talvolta discordanti, finiscono quasi inevitabilmente con l'avere se fanno – ognuno – il proprio lavoro.
Il difetto di Stefano è la rigidità: alcune volte è veramente troppo rigido nella sua impostazione ed è molto difficile fargli cambiare idea e convincerlo su un'idea che non ha avuto lui. Ho capito però negli anni che questo difetto è anche, se visto da un altro punto di vista, il suo grande pregio. Come Direttore Tecnico Stefano non fallisce mai, non l'ho mai visto fallire nei progetti con i clienti, e questo proprio perché va sempre dritto per la sua strada, tiene la barra dritta e non devia mai rispetto agli obiettivi. Persegue sempre – inflessibile – l'obiettivo fissato dal cliente, talvolta anche a scapito delle esigenze commerciali immediate di Datatex, esigenze che io – per il ruolo che ricopro – non posso evidentemente far finta che non esistano. Diciamo che in alcune situazioni mi piacerebbe che Stefano avesse un po' di flessibilità in più, che mantenesse la sua solidità tecnica ma con quell'elasticità che sul lavoro è importante avere.
Detto questo, i nostri scontri iniziano quando inizia una discussione in ufficio e finiscono quando la discussione lavorativa finisce, non vanno mai oltre e non intaccano mai la stima che ho per Stefano sul piano personale.
STEFANO MORO: Con Claudio ci conosciamo fin dal 1981, e abbiamo condiviso – io come tecnico e lui come commerciale – tutti i grandi clienti che hanno segnato la storia italiana della nostra azienda. Il pregio che gli riconosco è la grande tenacia, la pazienza e la capacità di ascolto nei confronti dei clienti. Non si arrende mai di fronte alle richieste del cliente, anche le più complesse, e cerca sempre di trovare una soluzione.
Questo pregio mi costringe talvolta a studiare soluzioni estremamente personalizzate per il cliente.Va da sè che io e la mia squadra preferiremmo avere soluzioni standard anche in vista di ulteriori upgrades. C'è sempre quindi una dialettica che ci porta a definire la soluzione che accontenti il cliente senza dimenticare la migliore possibilità di sviluppi futuri.
Detto questo, la quadratura alla fine l'abbiamo trovata sempre e in quarant'anni non abbiamo mai fallito con nessun cliente e su nessun progetto.