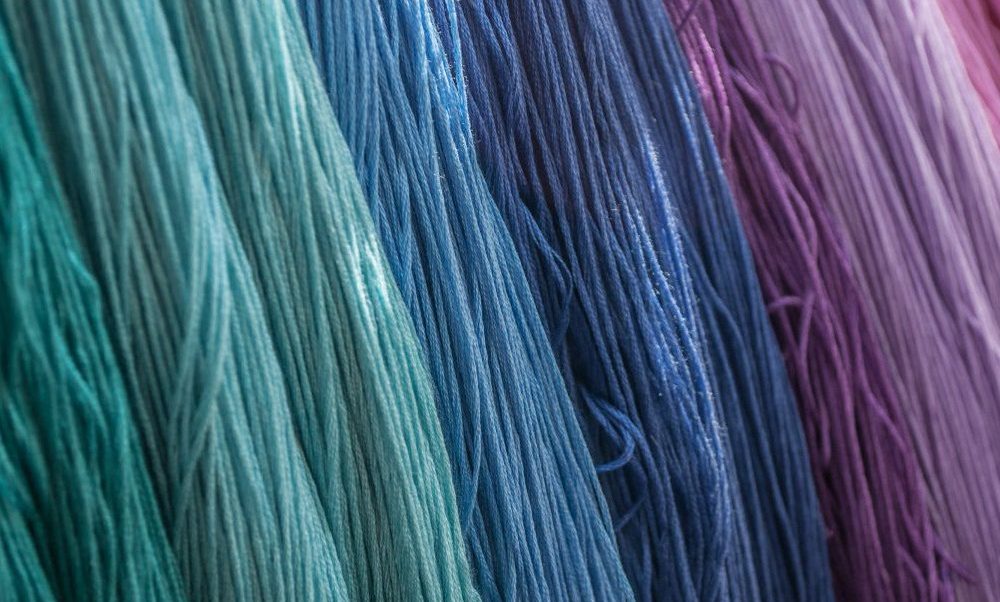 Interview with Dr. George Hodge, Textile Technology Program Director, North Carolina State University, Wilson College of Textiles.
Edited by Luigi Torriani and Costanza Pol
Industry 4.0, Smart Manufacturing, Internet of Things – In interviews with textile equipment companies and textile manufacturing executives, these terms are sometimes regarded as just more buzzwords.  Why?  Perhaps it is a lack of a common definition or too broad of a scope.  The Industrial Revolution is currently described as having four eras.  Industry 1.0 started with the power loom for textiles in 1785 and mechanization of other processes.  Industry 2.0 replaced the water wheel with electric motors, added more technology advancement and introduced mass production.  The first electric fabric cutting machine by George Eastman was in 1888.  In 1894 the world's first totally electric textile mill began operating in Columbia, South Carolina.  Industry 3.0 brought forth automation with technologies such as computer aided manufacturing (CAM) in 1950's, computer aided design (CAD) in 1960, programmable logic controllers (PLC) in 1968, robots in the 1970's, and computer integrated manufacturing (CIM) in 1980's.  Computerized systems were stand-alone and "islands of automation".   Planning systems progressed from inventory control systems in 1960's to material requirements planning (MRP) in 1970's systems, then to manufacturing resource planning (MRP II) in 1980's .  In 1990 the Gartner Group coined the term Enterprise Resource Planning (ERP) to include manufacturing, human resources, finance, distribution, customer services and supply chain management.  Industry 4.0 began with a 2011 German strategic advanced manufacturing initiative. In the USA, the term Smart Manufacturing is often used.  By some accounts, the era of Industry 4.0 should continue to the year 2030 (and futurist are already talking about Industry 5.0).
Industry 4.0 has been referred to as the 'digitalization of manufacturing". The Boston Consulting Group[i] describes the nine building blocks of Industry 4.0 as: 1) autonomous robots, 2) simulation, 3) horizontal and vertical systems integration, 4) Industrial Internet of Things, 5) cyber security, 6) the cloud, 7) additive manufacturing, 8) augmented reality, and 9) big data and analytics.  According to the APICS dictionary 15th ed (2016)  "An ERP system provides extensive databanks of information including master file records, repository of cost and sales, financial detail, analysis of product and customer hierarchies, and historic and current transactional data." The Supply Chain Operations Reference (SCOR) Model version 12 (2017) defines ERP as "an integrated computer based system used to manage internal and external resources including  tangible assets, financial resources, materials and human resources."  As we are now into the 21st century, what opportunities do these technologies bring to textile manufacturing and Enterprise Resource Planning systems?
Horizontal and Vertical Systems Integration-  Enterprise Resource Planning Systems have be expanded to include many functions within an organization.  However, many of these functions were "bolt-on" applications.  With the digitalization of business process, cloud computing, and improved communication technologies these functions will become better integrated.  ERP systems provide visibility within the organization and along the supply chain.  Cloud based ERP systems can be offered as software as a service systems (SaaS).  Digital Dashboards that bring together data from diverse sources should be available to decision makers not only on computer displays in the office, but also on displays on the plant floor, and accessible by laptop computers, smartphones, tablet computers, etc., that are all connected through the internet.  ERP systems need the flexibility to modify easily existing functions and to add new business functions.
Industrial Internet of Things (IIoT)-  The Internet of Things is all the devices connected to the internet including our lightbulbs, thermostats, garage doors, and doorbells.  IIoT focuses on manufacturer's sensors, machines with embedded computers, wristbands with digital displays, tablet computers, and smart glasses.  This technology allows machine-to-machine communication and localize real time control.  Real time material tracking with RFID tags is possible.  Current examples of IIoT in textile yarn manufacturing include:  Reiter SPIDERweb mill control systems, Trutzschler T-Data system, Marzoli Remote Maintenance, Uster Testing, and Savio Winder.  These examples provide for machine to person communications, such as a wristband that notify an operator of a problem.  In textiles, direct machine-to-machine communication for automatically changing process settings based on real time data is limited.  An ERP system is the link from the plant floor to enterprise wide and supply chain management systems.
Big Data and Analytics-  With computerization in Industry 3.0 we started generating lots of data.  However, the data was stored locally for only a few shifts.  Summary information reports were generated, and if very important, printed and filed in a cabinet.  Now large amounts of data from many sources can be collected, stored digitally and comprehensively analyzed. In addition to structured transactional data, unstructured data from blogs, e-mails, web pages, graphics, pdf, etc. can be included.  Data across functional silos can be analyzed using Artificial Intelligence (AI) algorithms to provide insights to decision makers.  ERP systems will need to be able to support both structured and unstructured data and provide expandable data storage capacity
Simulation-  CAD and CAE applications for yarns/fabrics/end products have been available. The Gartner Group in 2017 featured the concept of digital twins.  A digital twin is an ongoing digital representation of a product, process or system.  A digital twin of a machine can be used for developing a predictive maintenance program.  The same concept can now be expanded to a digital twin of a manufacturing facility with data provide through the ERP system (Deloitte 2017)[ii].  The ERP system contains inventory levels, bill of materials, scheduling data, sales data, along with IIoT data from manufacturing.  With data from the ERP system, an up to date and ongoing digital twin of a facility supports evaluating the impact of changes in products, schedules, materials, equipment, and human resources.
The era of Industry 4.0 involves improving communication and collaboration within a company and along the supply chain.  Utilizing technologies such as advanced business analytics, cloud computing, and 5G networks, ERP systems deliver actionable information to decision makers.  Industry 4.0 ERP systems are a catalyst for integration and responsiveness to customer needs.  For the ongoing journey in the Industrial Revolution, Enterprise Resource Planning solution providers will be key business partners with textile manufactures.
About
Dr. George Hodge is the Program Director for Textile Technology at the NC State University, Wilson College of Textiles. His areas of teaching and research include supply chain management, enterprise integration, and information engineering.  He has served as a board member of both the APICS Textile & Apparel Specific Industry Group and the Computer Integrated Manufacturing in Higher Education group.
Dr. Hodge has used Datatex's TIM system and more recently the NOW system to demonstrate to his students the concepts of enterprise integration in a textile environment.
Boston Consulting Group (2015)  Industry 4.0- The Future of productivity and Growth in Manufacturing Industries  viewable from https://on.bcg.com/2qipMBr
[ii] Deloitte (2017) Meet Manufacturing Digital Twin https://deloitte.wsj.com/cio/2017/08/09/meet-manufacturings-digital-twin/