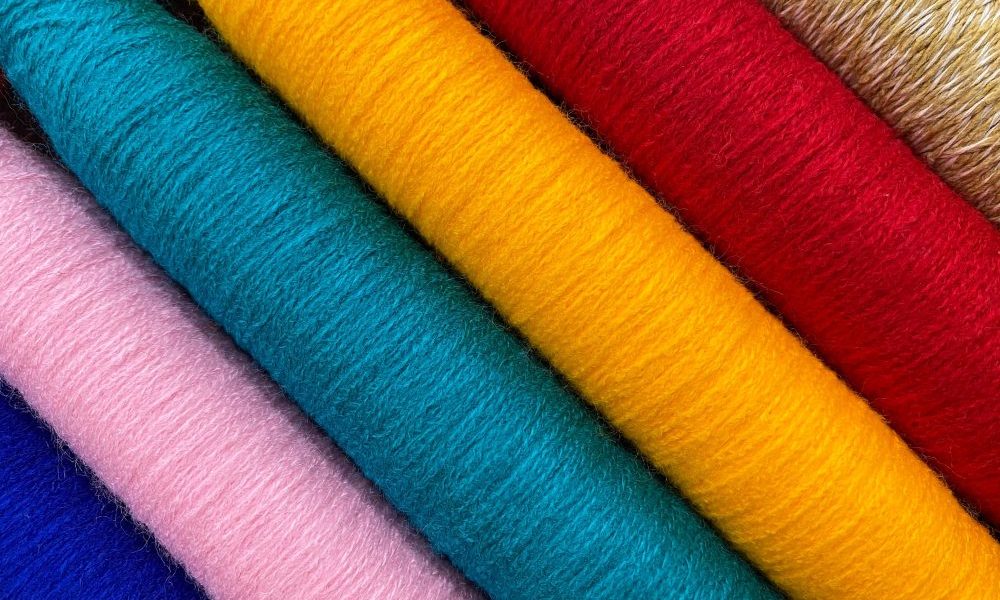 Interview with Paolo Monfermoso – General Manager Filo
Edited by Luigi Torriani and Elisa Graziola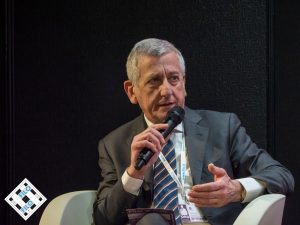 FILO – Important international b2b trade fair dedicated to yarns and fibers for apparel, upholstery, technical fabrics and knitting. Founded in 1993, Filo takes place twice a year in Milan and is organized by AssoServizi Biella Srl, the service company of the Unione Industriale Biellese.
With two trade fairs a year and an ever-increasing number of visitors, Filo has become an international benchmark for the yarn world. How did the 59th edition of the fair, held in Milan on 22 and 23 February, go?
The 59th edition of Filo went very well. The fair continues to grow in terms of both numbers and content: the success of the fair is firstly due to the confidence that the exhibiting companies continue to place in Filo, in the quality and innovative capacity of the collections on show. On the other hand, the constant increase in the number and quality of buyers attending the fair also contributes to this, and in the last edition, in February, we recorded a particular increase in the number of foreigners.
Filo is 30 years old this year. How has the world of yarns changed in the three decades of the fair? What new trends and issues have become more important over time, from sustainability to traceability, from economic issues to technological and product innovation?
Obviously, a lot has changed in the world of yarns in 30 years. The industry has been restructured, even severely restructured, as a result of various crises. Not only has the economic environment changed, but consumer preferences themselves have changed, and therefore, through the intermediary of those upstream in the supply chain, the demands that customers place on spinning mills have changed.
What has not changed is the bottom line: quality production, research and innovation will always be rewarded by the market. Change is an incentive for companies like those exhibiting at Filo, as evidenced by the fact that many exhibitors have been at Filo since the first editions.
Sustainability is certainly the topic of the moment. Filo addresses it according to its philosophy, which is to focus on a concept of sustainability that includes not only respect for the environment, but also social and economic sustainability. As always, we are focusing on concrete solutions: for example, our FiloFlow project aims to make people aware of the paths companies have taken in terms of sustainability. Our exhibiting companies have been moving towards more sustainable and responsible production processes for some time, but they are not always able to communicate this to the market, especially small companies. On the other hand, it is impossible to have a truly sustainable end product if the materials that make it up and the whole production process before it reaches the shops are not sustainable.
What are Filo's strengths? What ideas and new projects could be realized in the next editions of the fair?
Filo's strength is that it is a working platform, a place where yarn supply and demand meet; a place where collaborations are born, grow and strengthen. That is why, over the years, we have opened the doors of Filo to dyehouses and fiber producers. We want to offer exhibitors and visitors a view of the supply chain. This approach is essential today: issues such as traceability, product reuse or eco-design can only be addressed from a supply chain perspective.
As far as Filo is concerned, our plans are to strengthen these characteristics of ours, offering exhibitors and visitors the services they need to grow and strengthen themselves in increasingly demanding and competitive markets. By way of example, I would like to mention two recent initiatives: FiloFlow – our sustainability project, which is gaining traction and consensus from edition to edition; and Filo – our digital showcase, which allows us to keep dialogue and collaboration between companies open throughout the year.
The Italian textile industry has weathered several storms in recent years, from Covid to the energy shock, from the crisis in global supply chains to the ongoing international geopolitical tensions. What is the situation of Made in Italy textiles today? What are the main difficulties for companies and what are the new opportunities to be seized instead?
The spinning sector closed 2022 on a positive note, with double-digit growth in production and turnover. There are still concerns about rising raw material prices (from wool to polyester), energy price increases, inflation and rising interest rates, which could lead to a credit crunch. But if these are the main contingencies facing our industry, other issues pose real challenges for the future of textiles: training, digitalization, sustainability itself. To address these issues, which will lead to a transformation of the industry, companies must learn to network, to create synergies among themselves and with other institutions. Training, for example, requires close collaboration with the educational world, as we can already see from the experience of the ITS TAMs (I am thinking of the one in Biella and other important ITSs in other textile districts). The role of an exhibition like Filo is to accompany companies in this real paradigm shift, helping them to turn challenges into opportunities. This is why Filo has always been and will continue to be open to any form of synergy.