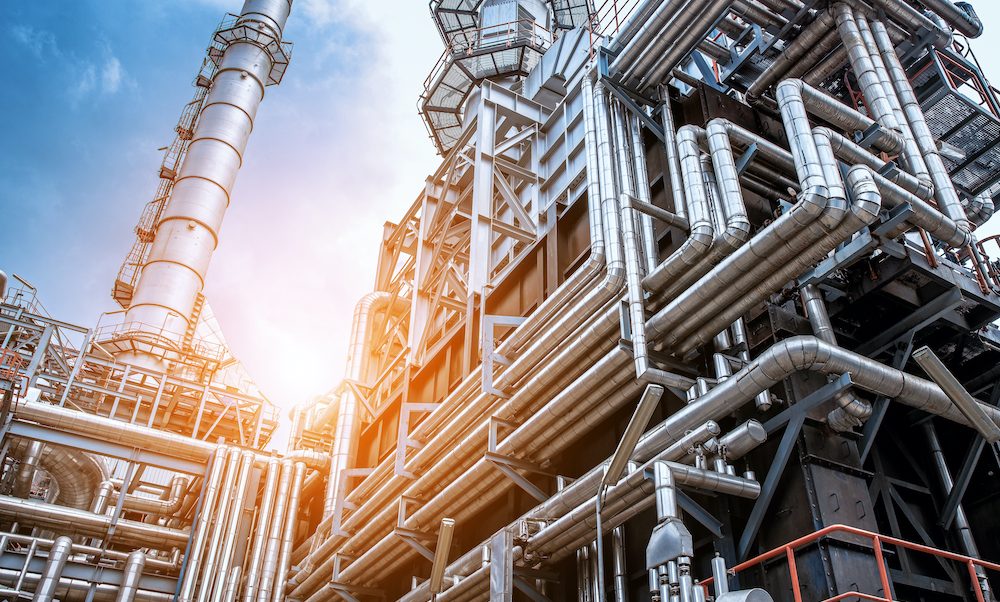 Interview with Giovanni Valli (President of the Strategic Committee), Flavio Lerco (Sales Director) and Stefano Boni (Production Director)
Edited by L.Torriani, M.Guzzinati and C.Pol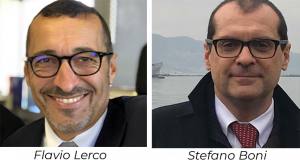 GROUP BBV Inoflex – The Italian industrial group BBV Inoflex, composed of the BBV Tech S.r.l. Steelflex S.r.l. and Inoflex S.r.l., has three productions plant in Lombardy, in Rodano (Milan), Pioltello (Milan) and Vignate (Milan). It produces and exports all over the world expansion joints for pipelines, made of textile fibers, special fabrics, non-woven, rubber, steel, and super alloys.
Which are the main features and the strengths of the BBV Inoflex Group? Which are the most relevant fields for your business and how important is the textile component in your products?
We produce expansion joints, that are flexible bodies which are installed within the pipelines (that transport every kind of fluid, liquid and gaseous) and are used to eliminate the stress caused by the mechanical vibrations, the noises, the variations of temperature, pressure and movements. Thus, sealing problems that hydraulic systems may have and minimize the critical issues (e.g. at acoustic level) for people that are working near the pipelines. The textile component is fundamental in our products. The classical expansion joint is metallic. However, for some applications, the textile joints allow to obtain better performances. In the last years we are focusing more and more on last generation textile joints that, in compliance with the traditional products, contain a high content of engineering. These are multi layered products with some other material, such as ceramic fiber, rock wool, glass fiber, fabrics imbued with PTFE, special fabrics, and non-woven fabrics. High performances and last generation textile joints are very flexible, have a low value of stiffness and – if compared with other metallic or rubber joints – offer the same level of performances using less space in the pipelines and with weights that are lower as well. Furthermore, they are more silent, can assist eco-friendly technologies and allow a higher degree of segregation between the internal and external environment, thus protecting the areas from leakage of chemical components and bad smells. Our products can be used in any sector and in any industrial field, wherever there are pipelines. Hence, we have many types of customers, including big companies like Ferrero and Barilla (who are using our expansion joints in their plants) and buildings such as hospitals that benefit our earthquake-resistant products. There are three sectors that are strategic for us: the shipbuilding industry (commercial or military), Oil&Gas and power. The BBV's expansion joints – by virtue of their extreme resistance to great pressure levels and very high temperatures – are certainly suitable for big ships and aircraft carriers, oil platforms (off-shore or dry land) and electric or nuclear power plants.
Could you tell us about the big projects realized by BBV Inoflex and by your global partners?
A project that we must mention is that of the FREMM frigates, extraordinary military vessels, realized thanks to a joint project between Italy (Orizzonte Sistemi Navali – Fincantieri – Leonardo) and France (Armaris). All the FREMM frigates, use BBV branded textile expansion joints, together with some metallic joints. Moreover, we are working for all PPA (Pattugliatori Polivalenti d'Altura), new naval units of Italian Military Marine, and we supplied the joints to the Trieste, a ship built in the shipyards of Castellammare di Stabia and launched in May 2019. This is a big Italian LHD and we are proud to have contributed to its realization. Moreover, the Fincantieri's tender was won for the technological and engineering level of our proposal; actually, we were the only ones to assure a 100% of the high- performance levels required by the commissioners. From a technological point of view, at present Italy is a cutting-edge country in the field of military industry and the Group BBV Inoflex tries to contribute in the best possible way to this growing innovation process. Even in the Oil & Gas industry, we are working a lot – supplying expansion joints for a big new oil refinery in Thailand. Our technical contribution deals with the evolution of a pilot-plant on which we worked in Sicily, in Gela, twenty years ago. We are also working on other projects in Saudi Arabia, in some plants of Saudi Aramco, in the Emirates, in the Gruppo Adnoc's plants and in Abu Dhabi. The BBV Inoflex Group is present globally with high level partnerships. Among our partners: Al Masaood Llc (Emirates), Eps Engineering (Russia), Mason Industries Inc (U.S.A), OG Trading (Dubai), Wise Marine International (China), Gulf International Projects Development Company (Qatar), Al-Ibram LLC (Oman), Al-Julaiah Trading & Contracting Company (Kuwait) e Mengia S.A. (Greece). We also have other partners in other countries, whom we prefer not to mention them for privacy reasons.
What is the impact of Coronavirus emergency, in commercial and financial terms on your company?
We have many overdue invoices to collect and many customers are asking to delay their payment terms. Having said that, we are a solid company, we have no debts, we have a strong project and a robust organizational structure. We invested a lot in the last years on talented youth, on training and on new technologies which mean that we are well prepared to face this difficult situation. Moreover, even during the worst weeks of the Coronavirus emergency and in the lockdown period, our commercial activity has never stopped, we won many good orders from Asia, Arab Countries, Europe and the Americas and have hired a new associate in the Emirates. Hence, we are optimistic for the future, even if we are well aware of the difficult time, we are living in.