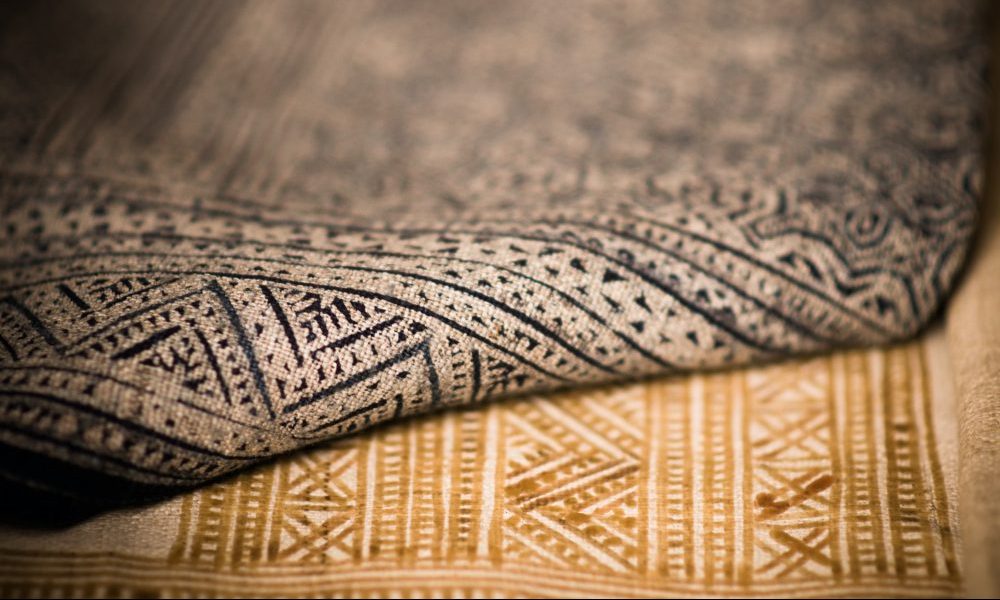 Interview with RONNIE HAGIN – Datatex CEO
Edited by L.Torriani and M.Guzzinati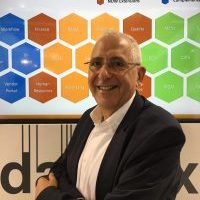 Founded in 1987, Datatex is today the world leading supplier of IT software solutions for textile industry and owns the software NOW ERP, the best-selling management software in the world. As Datatex CEO, you have a privileged viewpoint on the IT textile innovation. In your opinion, which have been, in the last few years the most important changes? Which are today the "hotspots" and which could be in the near future, the most impacting technological news in the textile sector?

Biggest change has been the demand for much shorter lead times and market request for smaller order quantity resulting in many more products in each collection or order at each stage of the textile supply chain. The Pandemic has only intensified this trend with producers, merchants and brands making efforts to reduce stocks and inventory while making sure good are available and ready to ship.

No doubt the Ecommerce has become the biggest opportunity during these last months driving many of the traditional B2B corporations to enter the B2C markets as well.
The software suite NOW ERP is an excellence used by the biggest textile companies in the world. Could you tell us a little bit about the product and its history? How was NOW born? What are the features that make NOW ERP a unique product in the IT world of textile industries? Which are in your opinion the most interesting and innovative NOW's modules?
Datatex created the first industry specific software solution for the textile industry which is now managing garment manufacturing under the same seamless solution.
I see our uniqueness in 2 main areas, functionality, and technology.
Our first solutions were developed already as a parameter driven solution allowing businesses to define their business processes within the solution rather than change them to fit the solution. This was possible thanks to the unique partnership of a Swiss textile management consulting group and a well-known Italian software house who still today 34 years later still own, manage and drive the company forward.
On the technology front we have re-written the solution based on our many years of experience and now offer NOW a totally web based Java solution, run by the latest IT technology available and open to many available platforms (HW, DB, OS, Browser etc.) .
Needless to say, the Datatex solutions have embedded industry best practices and manage all specific textile processes and entities within our standard solution, while allowing each company to set up its own business rules and management procedure.
Our biggest winners in the form of modules or management areas are with no doubt the core planning, scheduling and production modules which along with the costing functionality allow our customers to head the pack and lead the industry while increasing profits thru better serving the new trends in the consumer market.
As expert in the world textile sector, you have a global point of view on textile companies. During your last journeys around the world, where have you found the most interesting situations? Which geographic areas and which textile districts do you feel most connected to? Where are today the most innovative and competitive centers in the textile world?
Interesting question answer to which is within the question. Globalization has actually evened out the availability of infrastructure and technology. With latest technology available and being installed everywhere and competence being moved globally as needed.
I can say that the traditional textile competence centers formed around the local machine producers are now dispersed globally. USA and Europe, having lost many of its producers are now lacking some of the talent they use to lead in and therefore the near shoring process is taking longer than expected. What actually drives the industry is fashion and not technology which is provided and invested in as required by the fashion world.
Covid pandemic created several problems in the textile sector, resulting in a reduction of sales in the textile – fashion world, making it really hard to travel, causing a cancellation of exhibitions, putting a strain on the financial strength of companies and causing an overall crisis of the globalization model on which the sector was based. Nowadays, with the spread of vaccines, we can finally hope to get out from this sanitary emergency quite quickly. In the post-Covid world, do you think that all the changes occurred during this last year will last, or will everything come back to how it was before and the Covid will just be remembered as a difficult period, now passed? Someone thinks that the crisis of globalization will keep on after the Covid, and that local textile manufacturers, in different Countries, could flourish again, bringing a new production and distribution model in the textile sector. What is your opinion?
It is obvious that after the pandemic use of ecommerce, remote supply chain management and collaborative design will continue and be used more extensively as this last period forced us to learn. We also see a rise in demand for Industry specific ERP solutions for the non-fashion textile industries, PPE as first example for obvious reasons and also technical textiles, automotive, and home textiles including carpets. People staying more at home have now moved to consuming more of these and producers having also moved to Ecommerce platforms are beginning to enjoy the trend.
Datatex is a strong company, with offices in seven countries (Italy, Israel, USA, India, Switzerland, Serbia, Germany), customers in 45 countries, a very competitive product (NOW ERP) and with strong growth potentialities for the future. Which are the projects and the ideas that will allow Datatex to further expand in the years to come?
Datatex is currently in a development and forward-thinking mode, our new ERP solution suite has matured, and with the addition of new modules such as accounting HR, quality management, vendor and sales portal, sales application and more we have moved ahead to become an even more significant market leader.
Datatex is now planning to add new markets, strengthen our sales and implementation capabilities and add more industry solutions to our NOW solution suite. Having managed to sustain the pandemic year, we now see an even brighter future for the textile and apparel industry, our global presence and reach will allow datatex to enjoy this trend while helping our customers improve and become leaders in their field and geography.