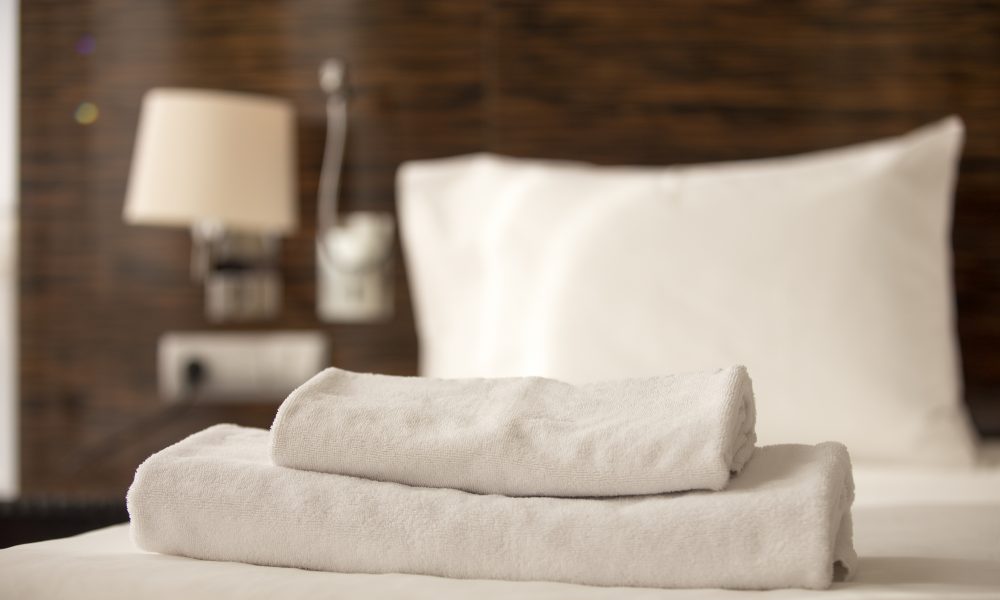 Intervew with FLAVIO CLERICI – Ceo and Founder Italidea
Edited by Luigi Torriani and Elisa Graziola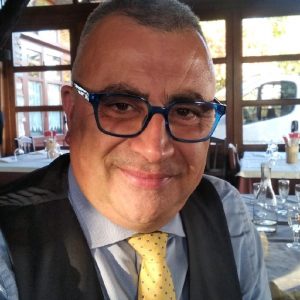 ITALIDEA SRL – Founded in 2015, headquartered in Como, Italidea is a company specialized in the supplying of luxury textiles ((linen, sheets, accessories, plaids and blankets, comforters and pillows, pillowcases, towels, bathrobes) for hotels, luxuary homes, restaurants, trains, airlines, and cruise ships.
How was project Italidea born? Which experiences and goals initiated the idea? Why did you choose to specialize in this particular field?
I worked many years as a manager in many big Italian textile companies. I have been COO in Mantero Seta and then – in 1996 – thanks to the mediation of Rovetex, Sacha, and Ronnie Hagin, I landed in Frette, where for many years I led the hotel division, starting an international project of outsourcing and of finding alternatives to the pure Made in Italy.
Then I worked for a few years in Mascioni, opening and managing the hotel division of the company and following worldwide corporate agreements with top players in this field. Lastly, in 2015, I started my activity as an entrepreneur founding Italidea, which is the expression of my idea of high-quality hotel textile.
How do you work in the field of hotel textiles? What are the historical features of this industry, its market competition, its sales elements, and its weaknesses? How has the industry evolved in the last decades?
The hotel world (I am talking about the luxury hotels, 5 stars) has changed a lot in the last decades, facing a real revolution linked to the development of big international hotel chains, which lead the market.
Of course, these groups do not have a single owner, as it happens in the traditional hotels, and do not own the properties. To open a hotel they find a local partner (generally a builder or a real estate company) and open the hotel with no investment in the real eastate, with subsidized rents in exchange for the prestige that the real estate company gets from the big brand of the hotel chain.
In these hotel chains the focus on the quality of the textile –linen has been decreased greatly. They bet mainly on services (spa, wellness centers, airport shuttle, 24-hour room service, gyms, restaurants, etc.), while for the linen the service is outsourced thus reducing costs and risks.
How so? It is quite simple: the hotel chain addresses to the big industrial laundries (some of those are now very big companies, sometimes buying upstream from the same textile manufacturers and suppliers), and rents from the linen for its hotels, making orders that vary in relation with the room vacancies (asking for example linen for twenty or one hundred rooms, etc…). In this way they don't have to manage an internal laundry, they do not buy linen and have a lot of savings, avoiding also any risks due to the cancelation of the online
This is all reasonable because these days a hotel has difficulty  to know for sure how many clients will come in the following week, and the fixed costs – for 5 stars – are very high (in average an employee for each room), but this has also a very significant consequence: a complete product standardization. If once a luxury hotel used to have branded linens, and it was a prestigious element for the hotel, today in the hotel chains – e.g. Four Seasons or Ritz Carlton Hotel – the linens only have the hotel brand on or – and this is the favorite solution by laundries – there is no brand at all. Also because there are very few clients who have the sensibility to perceive and to value the quality of the linen.
Democratization of luxury has occurred, along with increased competition and a price reduction (thirty years ago there was only one luxury hotel in Shanghai, today there are sixty…), and in this context the sophisticated clients who appreciate high-quality solutions, all customized and created specifically for that hotel. With Italidea we address these few "sophisticated clients", to that niche in luxury hotels that is represented by the family-owned high-end independent hotels, not related to the big hotel chains. Are these kinds of hotels still there? Yes, and they are the customers for whom we create personalized textile supplies, carefully tailored for each hotel. These clients are mainly outside of Italy and they are high-level brands, such as the Nobu Hotels by Robert De Niro or the Resort Sensei in Hawaii, who for instance asked us for two thousand linen robes with a particular style specifically created for the occasion.
How has Covid affected the hotel textile industry? What werethe main difficulties and how is the situation evolving?
Covid is not really affecting our business . Indeed: the tastes of 5 stars hotels' customers is drifting to smaller and more independent structures, to serviced apartments, or to yachts that are rented during the holidays, and this is favoring us. Large hotels large common spaces are now disliked by some customers who prefer more comfortable and private luxury solutions.
With Italidea we are also offering textile products with durable antibacterial properties, linen products that thanks to the use of silver molecules have a protective action against bacteria and viruses and may be very interesting for our customers in this period.
How do you select your suppliers and the partners with whom to create hotel product collections? How important is the Made in Italy in the hotel textiles?
The Made in Italy is significant only if it stands for – and this is what we are trying to do – offering solutions of "global manufacture" with a high level of consulting and technical know-how, that promotes developing supply chains that start from the Italian taste and culture, but with the flexibility required by the costs and the needs of every single customer. The obsession of the "100% Made in Italy" at all costs has become a non-issue. A hotel can choose, for example, 100% Made in Italy linens for the suite, accepting high costs and leverage this investment with the right communication to the customers, while deciding to use high-quality products but with a different source and with a lower cost for other rooms. When we receive a request we evaluate from time to time and select partners and suppliers that are more suitable for the purpose, with highly personalized solutions that, in any case never go below a certain quality standard.