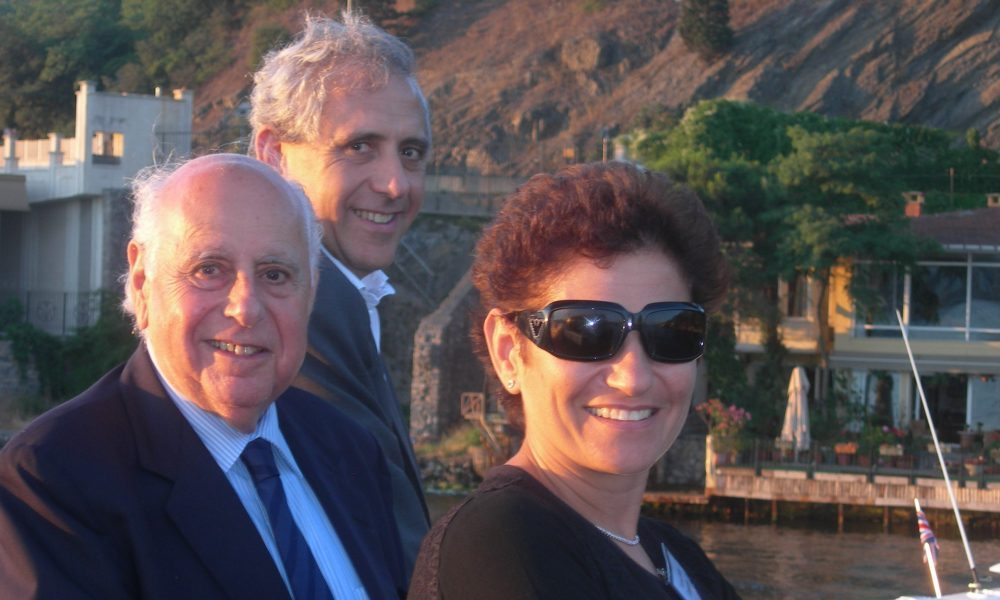 Edited by Ronen Hagin and Vered Hagin Dotan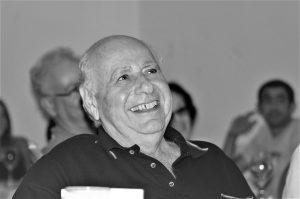 Sacha Hagin passed away on Wednesday 31.03. 2021 in his own bed, next to his loving wife Yael. he was almost 96 years old and was lucid clear, as he has always been, and still optimistic until his last moments.
Sacha lived a full and very intensive life. He was born in 1925 in Sisak Yugoslavia and soon enough, as a child, was forced to escape the Nazis, refusing to fulfil their instructions and be lead away. He fled through, Zagreb, Belgrade, again Zagreb, to Split – which was then Italian controlled Dalmatia. After the Italian police chief warned them that their lives are at risk, he escaped with his parents and other refugees to Trieste, by a ship that was attacked by allied fighter planes and survived the rough journey. He spent one year in Italy with the help of the citizens and the local police that warned them when the situation got too dangerous, moving between Modena, Serramazzoni, Sondrio and Tirano. From Tirano, through the Alps, the Italian Guardia di Finanza police officers helped his group cross the border into Switzerland, where he spends his time between refugee camps, an elite boarding school in Lausanne and finally completed his high school in Lugano.
When the war ended in 1945, he took the first available ship to Israel, then Palestine, where he participated as an infantry fighter in the war of independence (1948) and also managed to work his way through the Technion, where he completed his Chemical engineering degree in 1952.
From his journey, it is quite clear how he spoke 7 languages fluently: Croatian, German and Yiddish were his mother tongue, followed by Italian, that he acquired during his escape, French at the boarding school, Hebrew, and English.
From his early teens Sacha was independent, strong willed and optimistic, refusing to give up to consequences and always fought (Literally and mentally) for his goals and beliefs. This is evident during his escape from the Nazis, his first years as a soldier in Israel and later during his professional career.
Sacha was a textile pioneer in Israel, starting his career as a chemical engineer in Ata (https://en.wikipedia.org/wiki/ATA_(Israeli_company) where he mastered the dyeing and finishing process of Corduroy, including a yearlong training in Italy again. In 1960 he was the first dyeing and finishing head of Kitan Dimona, a start-up textile vertical, constructed with the help of Gherzi consultants and European and American technology in the Israeli Negev. In Kitan Sacha introduced the new terry towel printing technology, which produced beautiful beach towels that were marketed and sold worldwide.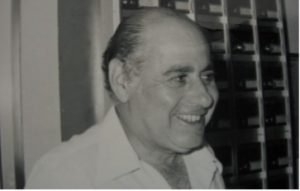 After kitan, His next assignment was the CEO of then the largest dyeing and finishing mill in the world, Texfin, part of the frame group in Durban South Africa, employing over a thousand employees running production 24/7. Texfin grew during his management period, thanks to his international reach to experts and technologies from across the globe.
After 5 years in South Africa, Sacha returned back to Israel with his family – wife and two kids – and started his international textile technology and management consulting career at the age of 45.
Sacha reached the position of vice president of Werner international, serving customers in Greece, Turkey, Italy, and Germany. he also worked for three years as member of the board of two Italian corporations. He then started "Rovetex" textile management consulting, in 1979.
Rovetex serves textile companies globally, providing consulting services in the area of management, technology, and startups, in all areas of the textile supply chain from fiber to Garment. Through this activity, Sacha has become an icon in the industry, with many companies benefiting from his own and his team's skills, improving and optimizing operations.
In 1987, together with Maurizio Desio, Franco Torriani, and the owners of Datasys, a well-known software house in Milan Italy, Sacha decided to start developing and implementing packaged management software solutions for the textile industry, a product that was very rare at the time, concentrating mainly on costing as a start, which he saw as one of the biggest opportunities for improving performance of the industry. This is the start of Datatex and our world leading ERP solutions for the textile industry.
Once decided, as in all his endeavors success was the only option, as all his actions during his life, Sacha was determined to create a winning solution and while still running Rovetex consulting, he was always present in our discussions and part of all decisions at Datatex always as our guide mentor and beacon.
Sacha was always soft spoken and optimistic, a true leader, creating trust and spreading professionalism to everyone around him. Peers, managers, and employees liked him and followed his directions. His legacy will remain with us forever, our beacon of direction. Until his last moment, he spoke about the future of Rovetex and Datatex and the world as a whole.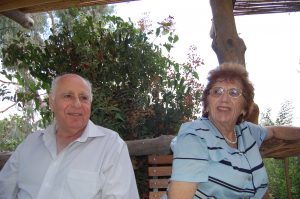 We, and surely that many others, have learnt from his life and management style and will try to follow it into the future.
Sacha was our father, mentor, guide, manager, consultant and above all – a true friend.
Vered and Ronnie, Daniella and Dotan, his 6 grandchildren, 11 great grandchildren and all his friends, partners, business associates, customers and all who knew him will miss him forever.