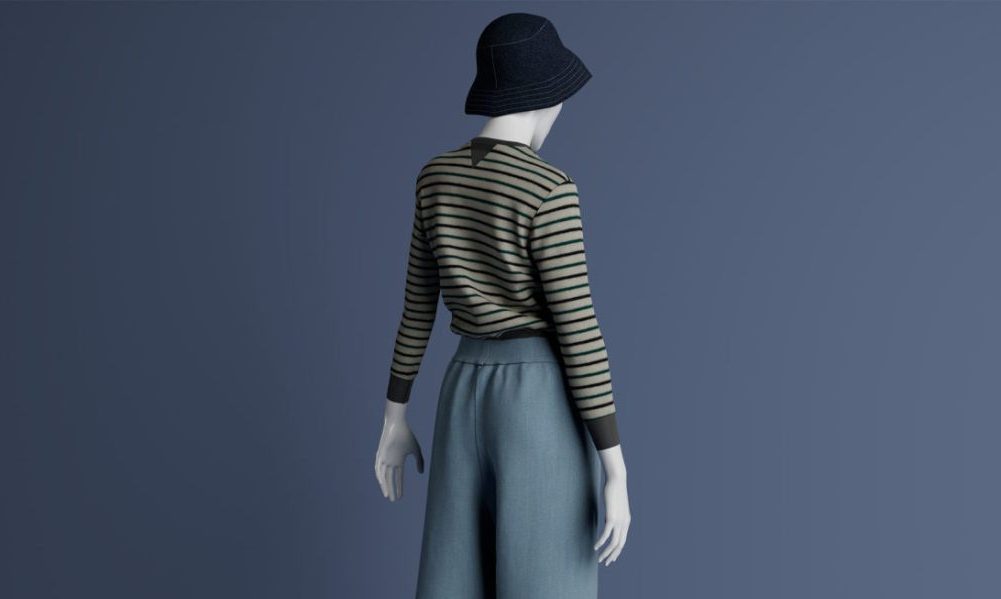 Interview with Graham Sullivan, CEO SEDDI
Edited by Luigi Torriani and Elisa Graziola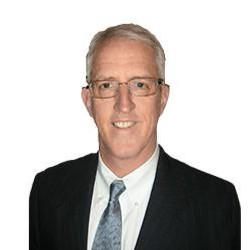 SEDDI is a science-backed software company that has created a platform for Digital Product Creation (DPC) from textiles to virtual try on. Our collaborative cloud-native apparel simulation and 3D CAD solutions for digital apparel product creation are used by brands, designers, and manufacturers to easily create digital textiles, garments, and human forms culminating in the first true virtual try-on of clothing on consumer avatars. With years of scientific research and numerous patents behind our technology, SEDDI leverages advanced simulation methods and neural networks ("AI") trained with the most detailed and accurate optical and physical data in the industry to generate true-to-life digital twins that are revolutionizing the way apparel is developed, marketed, and sold. SEDDI is headquartered in New York City, USA with operations in Madrid, Spain, and Halifax, Nova Scotia, Canada. Visit www.seddi.com to learn more.
SEDDI offers several innovative solutions for the fashion world, such as Textura (platform for creating realistic digital fabrics) and Author (collaborative web environment for prototyping garments, assessing fit and sharing decisions). SEDDI's solutions have a common goal: to reduce the costs – in economic and environmental terms – of the purchase-test-return cycle that characterizes the online clothing market, a market in which many buyers buy several garments (different types and sizes) and then return the products that are deemed unsuitable. What is wrong with the current system? What are the concrete costs for companies? And how do the solutions proposed by SEDDI solve the problems of sellers and buyers?
The apparel industry struggles with inadequate online customer engagement, customer returns, unsustainable sourcing and manufacturing, supply chain delays, overproduction, and outdated workflows. SEDDI is focused on creating solutions to help brands, retailers, and manufacturers to efficiently implement and scale their digital product creation processes from the foundation of a 3D garment—digital textiles—all the way to clothing try on, with our virtual try on solution that is currently in development. We aim to help companies significantly cut costs and waste at each stage of a garment's creation, from eliminating the need for expensive textile digitization hardware, to lessening the number of physical samples in the design process, and eventually, reducing consumer returns with true virtual try on.
Where are the sales mechanisms and the consumer experience in the fashion world heading? Will meta-verse forms emerge that can revolutionize the industry? And what will be the role and characteristics of traditional physical clothing stores in the future, alongside online sales?

I believe that retailers and consumers want greater certainty and confidence in every fashion purchasing transaction. Retailers want to sell customers products that meet customers' needs and aspirations, and provide the expected utility. No one wins when a customer is unhappy. Certainty and confidence come either from prior experience with a product, or from a product try on. With the convenience and variety offered by online shopping, trustworthy accurate virtual try on must become available to help ecommerce scale sustainably and responsibly. The same virtual try on experience complements the operations of physical stores by easing the inconvenience of physical try on.  Physical stores can communicate size and colorway stock availability instantly and can move towards "guide shop" business models—handling the physical product in-store and having sizes and additional colorways delivered from the warehouse. This reduces store footprint and consolidates inventory to distribution hubs.
The fashion metaverse is a virtual environment for community, building brands, selling digital fashion assets, and leveraging that digital fashion to sell physical product as well. At SEDDI we focus on helping brands and retailers sell physical apparel, by accurately dressing fit models and consumers in fully detailed digital apparel.
The textile-fashion world has faced several difficulties in recent years, including Covid, energy shocks, global supply chain crises, wars and global geopolitical issues. How do you see the sector today? What have we learnt from this difficult period and what lessons can we draw for the future?

The industry has been slow to adopt digital technology but the COVID-19 pandemic accelerated usage despite the lack of technology advancements. The industry has had a taste of what could be possible if only technology can deliver.  The need has never been greater as the industry is heavily reliant on physical sampling. Apparel returns cost brands and retailers $214 billion per year and overproduction is rampant. Brands have learned that being heavily reliant on colocated development teams and physical sampling is an incredible risk when supply chains break down. Additionally, e-commerce grew during this period and increased the need for a more seamless online purchasing experience for consumers. At SEDDI we see trustworthy virtual try on as the future of the fashion industry. To date, there has not been mass adoption of digital design processes due to:
Inability of legacy technology to accurately detail and simulate garments for production and VTO resulting in mistrust of digital technologies and an ongoing dependency on physical samples.  If you don't trust what you see on the screen, it is hard to make production and purchasing decisions without a physical product in hand.
Current on premise solutions leave users operating in silos and unable to collaborate effectively
Fear of change – who can afford to run a business using inadequate technology? The other industries have a multitude of terrific trustworthy 3D CAD and simulation solutions available from companies like PTC, Ansys and others.  These companies do not offer solutions for apparel because apparel CAD requires different methods for accurate simulation.  SEDDI is the only company investing heavily in research to develop these methods.
Hopefully the industry will begin to demand software solutions that can address ESG concerns and deliver the tremendous end to end benefits of digital design processes that are taken for granted by every other industry.