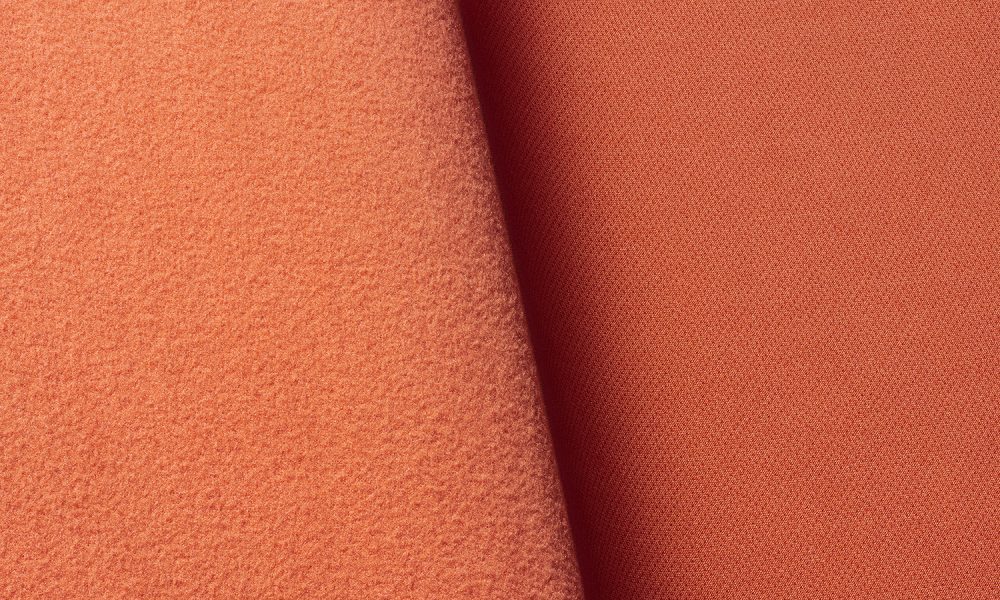 Interview with Carlos Parés Garralda – CEO & Owner Sportwear Argentona & Laurent Costella – Sales Manager Sportwear Argentona
Edited by Luigi Torriani and Elisa Graziola
SPORTWEAR ARGENTONA – A major Spanish textile company founded in 1997 and based in Dosrius (Barcelona), Sportwear Argentona is a leading manufacturer of fabrics for sportswear, swimwear, technical and workwear.
1. The technical textile sector for sportswear has undergone a period of great expansion in recent years, due both to the increase in the practice of sports and outdoor life and to the spread of more informal types of clothing linked to the concept of "athleisure". To what extent is an important industrial reality such as Sportwear Argentona benefiting from this positive trend? How fast is the company growing?
The fact is that we have been through a period of expansion in this sector.
Society has a need to maintain an active and healthy lifestyle, the popularity of sport has grown around the world, fashion has evolved towards a more sporty trend, investment in marketing and promotion of sports brands has increased and there have been important technological advances in textiles in recent decades.
While all these factors have increased the demand for sports fabrics, we have been committed to expanding and modernizing our facilities to improve our products and services.
This process, together with the work of our people, has resulted in double digit growth over the last 10 years and has positioned us as a leader in our industry.
We anticipate that the sports industry will continue to grow over the next few years, allowing us to continue to offer a wide range of high quality and innovative technical fabrics.
2. What are Sportwear Argentona's main products? What are the technical characteristics of your fabrics and the most innovative aspects that distinguish them?
 We are a company specializing in the manufacture of synthetic circular knitted fabrics based on polyester, polyamide, elastane, cationic and other blends. We also have warp knitted and plain knitted fabrics.
Our main products are synthetic knitted fabrics for active sports. We focus mainly on team sports, running and cycling.
Our R&D team's continuous search for new processes and machines, together with the most innovative technologies, allows us to produce different sports fabrics, technical fabrics and innovative prints, as well as to offer a wide range of finishes, of which we highlight the following: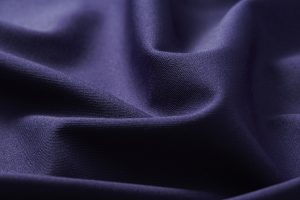 – DynaBoost: specifically designed for high performance cycling, offering high compression and coverage, clean cut and abrasion resistance;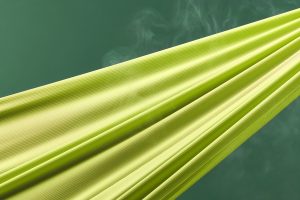 – DryClim: elastic and highly breathable fabrics that, thanks to their advanced technology, allow moisture to escape, keeping the athlete cool and dry;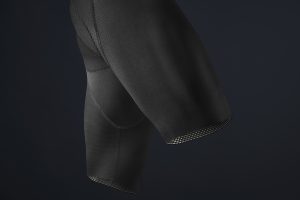 – Quantik: high-tech fabric designed to adapt to the human body. It offers variable compression, multi-jacquards and integrated grippers;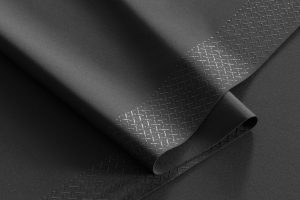 – Silicon Grip: the use of silicone in our fabrics provides athletes with optimal grip and fit, regardless of sudden movements, to improve their experience and performance.
SPW Fabrics' constant innovation allows us to keep abreast of the latest technological advances, improving our product range and quality standards.
Our commitment to the environment has led us to use recycled and more sustainable materials. For example, we can manufacture circular knitted fabrics from recycled polyester and other materials, reducing waste and minimizing the environmental impact of the production process.
In addition to traditional circular knitting machines, we also have electronic knitting machines that can be programmed to produce specific patterns and designs, allowing greater customization and flexibility in production. They also allow more precise control of yarn tension and stitch formation, resulting in higher quality fabrics.
Finally, we also have 3D knitting machines, which allow the gripper to be integrated into the fabric construction, creating three-dimensional shapes and structures in the fabric, opening up new possibilities for design and function in various products, but especially in cycling shorts.
3. Spain has always been a major player in the textile world, with important industrial bases, especially in Catalonia, Valencia and Galicia. How have the years of the pandemic affected the sector? And what is the situation of the Spanish textile industry today (what are its strengths, weaknesses and difficulties)?
The textile industry has a long and rich history in Catalonia, Spain. The region has been a major center of textile production for centuries and the industry remains an important part of the economy today.
Textile companies in our region range from small family-run businesses to large multinationals and excel at producing high quality fabrics and innovative designs.
One of the main strengths of the Catalan textile industry is its vertical integration. Many companies in the region are involved in all stages of the production process, from spinning and weaving to dyeing and finishing. This gives companies greater control over the quality of the final product and enables them to respond quickly to changing market demands.
Another strength of Catalonia is that we have a large number of companies specializing in advanced technologies and materials, which contribute to the creation of high-quality products with high added value. In addition, our geographical location within Europe facilitates access to European markets and the export of products.
The main weakness we face is competition from low-cost textile producers in countries such as China, India and Bangladesh. With lower labour and production costs, this makes it difficult for Catalan textile companies to compete on price.
Another challenge is the shortage of skilled labour. The industry requires highly skilled workers, but many of the country's young people are choosing other careers, leaving the industry with a shortage of skilled labour.
Our textile industry also faces environmental challenges. In order to build a more sustainable and responsible economy, many textile companies, such as Sportwear Argentona, have adopted some measures to reduce their environmental impact: reducing water and energy consumption by reducing consumption and implementing more efficient technologies; using recyclable materials; improving waste management; and obtaining sustainability certifications such as the OEKO-TEX certification, which our company has.
During the pandemic, the textile industry in Catalonia suffered a major downturn as global supply chains were disrupted. This led to a significant drop in production and demand for textile products.
The future of the textile industry will depend on technological advances, sustainability and changing consumer preferences, but the effects of the pandemic are likely to be felt for some years as companies adapt to new market conditions.