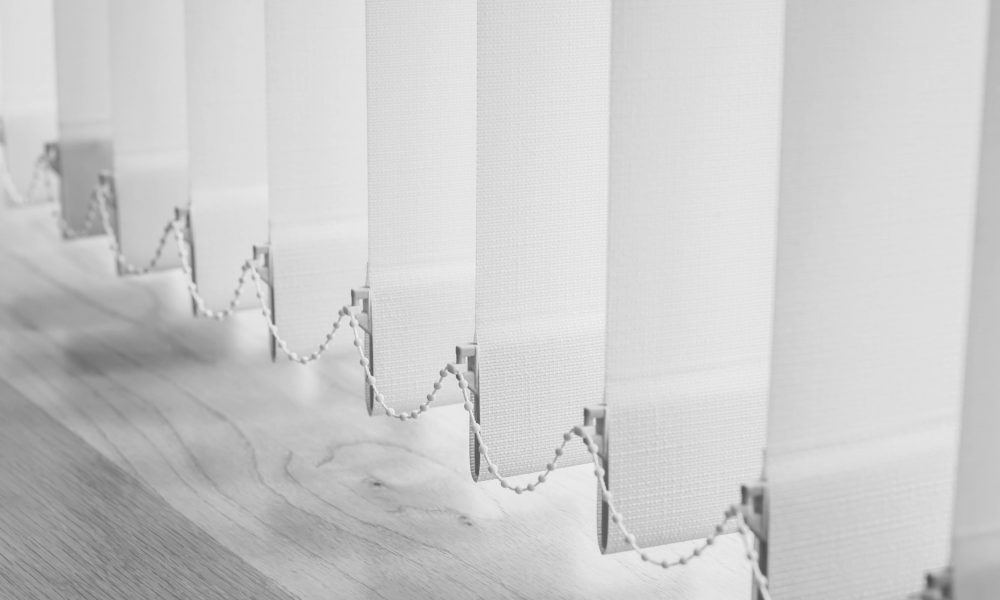 Interview with Roberto Lattanzio – Sales Director Tenditalia Spa 
Edited by Luigi Torriani and Milena Guzzinati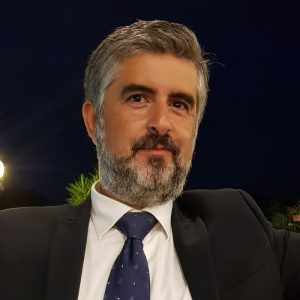 TENDITALIA – Italian company founded in 1977, headquartered in Vigevano (Pv), Trenditalia is the leading European manufacturer of technical textiles for sunscreens (textiles for vertical blinds, rolled, pleated, and screen).
Which are the main features and strengths of Tenditalia? How has the company evolved over the years? Which are for you the main markets and countries today?
Tenditalia was born in the Seventies, thanks to the idea of two businessmen from Lomellina, that used to lead a successful company specialized in the chemical treatment of textiles for the shoe industry, and who decided in 1977 to expand their business in the field of curtain textiles. 
The big boom for Tenditalia, arrived at the beginning of the Eighties, during a decade of the explosion of the curtain market in Italy, with the widespread use of vertical slat blinds, born in the USA arriving in Italy in that period, when they became a standard within offices and companies. While abroad the vertical blinds are used also in private homes, in Italy they are essentially an office product, and went through less positive market phases, after the great success in the Eighties. 
After that, Tenditalia strengthened its market leadership, moving in the following decades, from a few product entities to a catalog such as the current one with more than 400 items and capable of ranging 360 degrees in the world of curtains and sunscreen technical textiles, with an increasing offer of roll, vertical and pleated blinds. 
More than 35% of our revenues come from Italy, while the remaining 65% are derived from export. We mainly work in Europe and the Mediterranean Area, with a consolidated presence especially in Germany, where the incomes are just like in Italy, that is the 35% of the total. We also have some customers in North America, in South America, in Australia, and China but our business is mainly focused on European countries.  
Sustainability is today an essential topic, at the core of the global debate. How can Tenditalia's products contribute on this front, in terms of energy-saving, thermal control in buildings, environment quality, and safeguarding people's health and well-being?
All blinds made with Tenditalia textiles aim to preserve the environment from excessive sunlight and heat, reflecting the light outwards thus allowing a big energy saving. 
We have a set of high-performing laminate textiles that are shielded against heat, but we also have blinds that prevent the heat from going out, working as blankets. In our catalog, we have some innovative items 100% recycled, and we offer special textiles that can destroy formaldehyde, a substance that in enclosed environments may be widespread in the air and can effect health by causing cause cancer. 
Moreover, as far as I know, we are the only company offering textiles for blinds only 0,21 millimeters thick, ultrathin and fireproof blinds, 100% darkening, with high levels of heat reflection and a signoificant reduction of the energetic impact. 
Tenditalia's solutions are many, but they all have a high technical innovation aimed to improving the quality of internal environments and assuring significant energy saving. 
How have tastes evolved, in terms of aesthetic and color, for blinds and sunscreen structures? Which are today's the most interesting trends?
Our products certainly also guarantee a pleasant visual impact. We offer piece dyed pastel colors, always adapted to the evolution of tastes and the preferences of the various historical phases of our geographical presence.
We can satisfy all needs, but the Tenditalia brand is better known and appreciated for the technical and product innovation, rather than for aesthetic and design features. 
What was the impact of  Covid 19 on your company? How have you managed to go through this very difficult period, and what are the new opportunities that you foresee for the textile world?
I'd rather focus on Tenditalia and avoid complex generalizations on the textile sector, which I deem as full of opportunities but also very delicate, with chaotic phenomena in logistic terms and where Europe is excessively dependent on China and Asian Countries. 
In Tenditalia we reacted to the Covid emergency with an unexpected clear-sightedness and a sort of analytic calm, that allowed us to overcome this difficult period with no damage. 
Having Chemicals as ATECO SIC CODE, we had the chance of staying open even after the national lockdown. We were good at supplying at the right time and exploiting our traditional stock politics. We always used to have our warehouses adequately stocked and we have always worked, selling to the markets that from time to time had better pandemic situation with lower restrictions (e.g when Italy was in a tough situation, Germany had better conditions and vice versa). 
We followed the rules very carefully, avoiding infections within the company and using smart working for people working in offices, but we believe that this kind of working conditions are great only during emergency periods, and we prefer our employees to work on-site, in normal conditions. 
What we have learned from the pandemic is surely the ability to manage promptly and flexibly any kind of emergency and if in the future other emergencies should occur again, we hope not, we will be ready to face them.