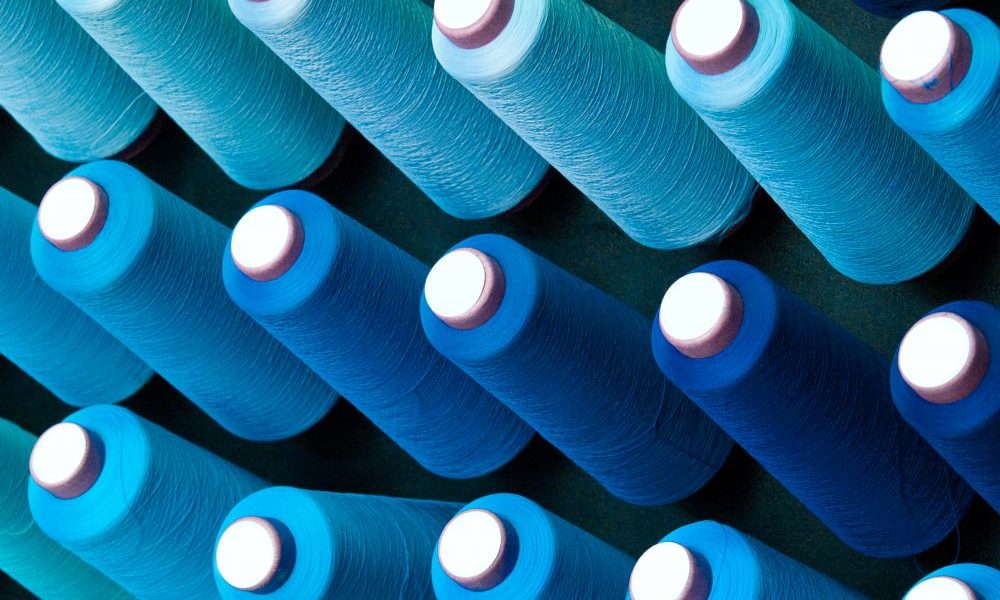 Interview with Dr. Prabir Jana – Shahi Chair Professor Industry 4.0 (NIFT – National Institute of Fashion Technology – New Delhi – India)
Edited by Luigi Torriani and Costanza Pol
From a technological and IT point of view, what could be the most important innovations for the textile and clothing sector in terms of production and process innovation in the future?
Being a technologist, I will restrict myself to the manufacturing segment of the textile and clothing sector. Further, my examples will be more from apparel sector and less from textile sector. From a technological and IT point of view, vision systems Integration with robotics and prosthetics will be one of the key innovations. The increased processing power of computers and miniaturization of chip size are making things possible which earlier were not thought to be so. The ability of a vision – based system to look (capture the image), process the captured image at a split second (much like neurons in our brain) and direct mechanical actions is a reality now. This is very similar to a sewing operator who is handling the creation of fabric during the sewing process. Therefore, mimicking a sewing operator by an autonomous robot will be a reality in near future. The Autoseam from Vetron (Typical China) and Vision Sewing system from Brother has already created ripples in the market. Software Automation's promise of unmanned sewing line for T-shirt is a game changer after nearly three decades after MITI Japan's unmanned sewing line for men's brief technology was ruled out due to commercially unviable. All these are revolutionary changes, disruptive innovations. Fabric being pliable and porous poses a unique challenge to pick up a single ply from a stack of fabric by any mechanical end effector. This was a challenge towards mechanization of pick and place function in sewing since last quarter century. That is why all existing sewing automats still depends on manual pick & place. Although different types of pick up device were developed (and patented), but nothing was commercially exploited. But recent developments in use of electro adhesion technology showing lot of promise in fabric pick and place. The working models from Grabit Inc. was enough for brands like Nike, Esquel Group and Brook Brothers to invest in technology. Similar technology from Weitblick systems can distinguish between fabric and non-fabric while picking and sorting out. Another promising area is prosthetics and artificial texture determining technology, which may play an important role in automating the pick and place function. Retail functions in textile and apparel are early adopters of Artificial Intelligence, purely due to easy availability of data. There is already 'me too' solutions (for retail functions) in the overcrowded global start up ecosystem, which will flatten out soon. Manufacturing is relatively untouched, some of the functions that will be automated sooner are pattern making, production planning, sewing line balancing, TnA Calendar planning, and cut order planning. Basically any function, formulae based and/or logical, will be automated. Interestingly most of the development we can expect from Asia (where bulk of manufacturing is being done now). We at NIFT are developing some interesting capability in automating functions such as inspection (fabric and garment), sewing operator rating, sewing line simulation to name a few. Networked machine will be a reality, all machine parameters can be changed and set remotely and centrally. For example, quality manager of a buying office seating at HK can set the SPI of all machines in one manufacturing line in Bangladesh through internet, or the ppm of all looms in a weaving shed is set remotely through internet, which will lift standardization and quality assurance to a different level. IoT application will be the key in completing the PDP (Physical_Digital_Physical) loop of Industry 4.0. Multiple number of Inbuilt or external sensors can send live data about different machine parameters (lubrication level, etc.) continuously to central server (physical to digital), computer algorithm will analyze and interpret the data (digital to digital) and finally computer algorithm will trigger actuation of some mechanical parts (digital to physical). There are some early commercial model like Brother- IoT, Juki-Janet, in sewing machine, CNC cutting machines from Lectra or Gerber, weaving looms from Itema, etc. and the list is increasing.
From the point of view of product innovation, what could be the most interesting innovations in the coming decades? What kind of fabrics and clothes will we have, and how will they differ from the current ones? How will people dress in the future?
The basic raw material behind the product, the fabric is already going through tremendous change; the stereotypes are no truer; woven fabric is now stretchable, polyester fabric is now comfortable and wool is now cool. The traditional fiber characteristics is changing fast; every fiber can now be engineered to give any property as per demand, and performance will be over-dominating criteria in any fabric. While office wear category may shrink, leisure wear will explode. As more and more people will be aware about wellness, outdoor sports will be the category to watch out for. Interestingly the innovation in product categories is virtually absent. The shirts-trousers-blouse-coat construction remained same for almost half a century. The way we used to know the traditional product categories like shirt, blouse, trouser, may get disrupted finally. If we look at athleisure, it is already disrupted; so many new product categories came in, like stringer, singlet, racerback bra, dhoti shorts, to name a few. Two of the most interesting innovations will be smartness and functionalities of garments; the stereotype thinking of winter clothing has to be bulky and voluminous will be passé. A lightweight single layer garment like T-shirt with smart material will be able to provide sub-zero protection to the wearer. Embedded electronics and/or conductive material will make the garment intelligent to interact with internal and external stimuli and adapt itself. In future garments will be multifunctional; while undergarments will be intelligent to monitor physiological body parameters and trigger appropriate actions, the outer garments will protect the wearer against environmental extremities and also doubles up as functional gadgets. Looking ahead, I see body hugging clothes will be predominant due to multiple reasons. First, lesser per capita consumption of fabric (supporting the sustainable goal of reduce consumption); second, to capture physiological body parameters clothes need to be body hugging and third, intermixing of work and leisure space. If you follow the current trends, there is already efforts to de-stress the workplace, fitness and wellness is getting embedded in workspace, I foresee the birth of a new category of clothes "workleisure".
Globalization, relocation and economic, ecological and logistical problems related to the distance between the area of origin of the product and the outlet market are characteristics and criticalities already relevant for the textile sector today. How do you think the situation will evolve in the future? Will the textile manufacturing industry grow further in size and importance in the Middle East, Africa, Asia and South America, or could there be a recovery in Europe?
Sustainability and circularity will dominate every industry and global economy will go through reverse globalization. Textile & apparel supply chain is highly globalized by nature, therefore impact on this industry will be higher; re-shoring, on-shoring, near-shoring, local production, every concept in essence is aiming to transfer a business operation that was moved overseas back to the country from which it was originally relocated. A significant part of business will move towards slow fashion, local production, the future generation will follow the 3R philosophy; reduce, recycle & re-use. They will be more caring to environment than their ageing parents. There will exist two kinds of consumers; the conservative type will believe in slow fashion, reduced per capita consumption and reuse of merchandise. The consumerist type will still binge on fast – fashion, maintain high per capita consumption of clothes, but will swear by sustainable, recycled/upcycled merchandise with zero carbon footprint. While every global brand is vouching for going 100% sustainable in near future, the major challenge will be availability of recycling technology for cotton or polyester to make available such humongous volume of recycled material. The technology is still at nascent stage, out of reach of developing world (where apparel is currently made) and may create a non-tariff supply barrier for developing world to developed world in short to medium run. Although the labor-intensive nature of apparel manufacturing industry helped it travelled across continents and countries during last four decades in pursuit of 'cheap labor', the scenario will be slightly different in case of China and India. Unlike other countries with fewer population (who can afford to clothe their own population by importing apparel), China & India continue to retain a sizable chunk of manufacturing industry to clothe its own population. One factor which will be crucial yet unpredictable will be the sentiment of younger generation. While the fall of M&S was partly attributed to non-patriotic, less-loyal, discount-savvy younger generation of britishers, only time will tell how the consumer of future will behave. Global textile and apparel industry are already running over capacity; it is already established that we are making more clothes than we can consume, these practices are going to change. Per capita consumption of textile in higher income countries will reduce while that of lower income group will increase slightly. With a world population growth of only 1% annually, I feel there is not much scope of overall expansion of the industry. Every geography, be it Europe, North America, Middle East, Asia or Africa, will have its share of localized production and those will be fulfilled by technology enabled micro factory concept or on-demand manufacturing. The traditional share of made to stock production will reduce to create space for made to order, so will mass production give away space to mass customization or bespoke manufacturing.
What are the qualities and characteristics that the textile company of the future will need in order to be competitive? Which factors will be most important for doing business?
The world economy will shift to negative feedback loop (from current positive feedback loop). Textile and Apparel Company of the future will be agile, vertically integrated and sustainable. To achieve this, companies should be digitally connected, have high trust amongst supply chain partners, maintain lean (or zero) inventory, should be carbon neutral and waste neutral, and of high happiness index of its manpower resources.