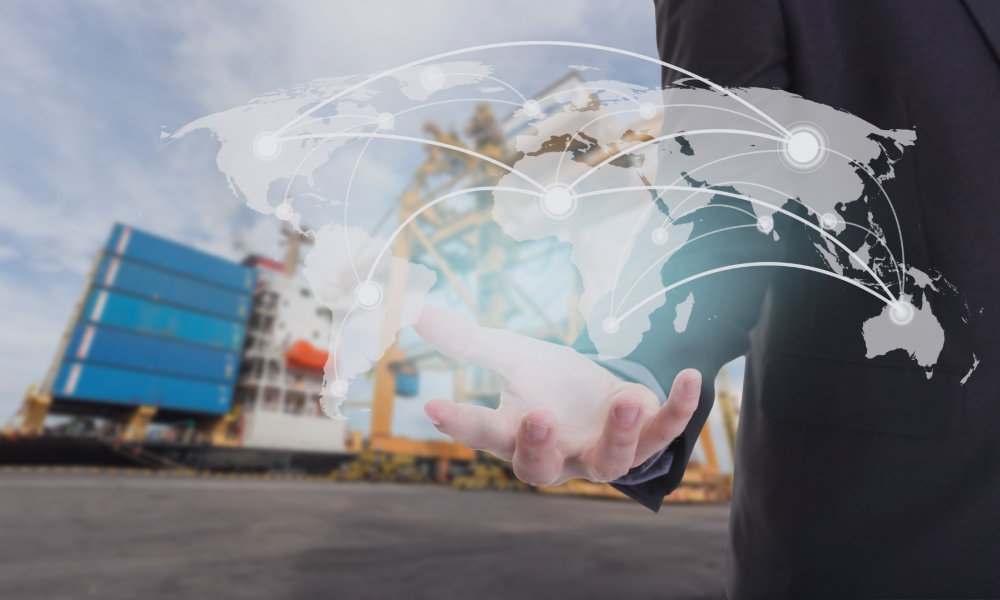 Interview with Paolo Torello-Viera – Partner and Senior Advisor at CDI Global
Edited by Luigi Torriani and Milena Guzzinati
PAOLO TORELLO-VIERA – Long-time manager in the textile sector, Paolo Torello-Viera was born in Biella and lives in New York. He was vice-president at Ermenegildo Zegna COO in Brioni, COO at Samuelsohn, CEO at BVM USA (Les Copains – Gian Battista Valli), CEO Americas at Pal Zileri and CEO at Lanificio Fratelli Cerruti. Today is Partner and Senior Advisor at CDI Global and follows for CDI the world of fashion with all the mergers and acquisitions among the major brands.

Today we talk about the possible uses of Artificial Intelligence – AI in the textile world, for quality control and the detection of production flaws, for predictive maintenance, for production planning but also for selling fashion (as intelligent forecasting to reduce stock and shipping costs, or to anticipate the consumers' preferences). What do you think about this coming technology revolution? What will be the impact on the textile sector?

Artificial Intelligence is an important topic where we should point out three main aspects: the technologic-scientific one, the human-professional, and the ethic ones.

From the technology point of view, I am sure that Artificial Intelligence may offer big advantages to the textile industry, allowing more accurate production management, and improvement in product quality control and I.T security levels. For instance, there are already some applications of Artificial Intelligence that allow, thanks to sensors and algorithms that analyzedata, to understand how and when to do the maintenance and how to avoid or reduce the machine downtimes; other applications help sustainability because they minimize consumptions using in a more rational way the machinery or ease the detection of production flaws through webcams that check the fabrics are interfaced with specific software modules.

However, from a human-professional point of view, I believe that the revolution brought by Artificial Intelligence has to be led accurately and realistically, putting it at the service of human work and with no exaggerations in terms of costs reductions and therefore staff cut.

On this front, I am puzzled by the wild enthusiasm, both because many applications – if not correctly managed by skilled people – do not provide the desired effects (e.g. in quality control, AI alone detects in fabrics too many defects and some of them are worthless to correct), and because job opportunities for people have already been reduced during the last decades by the implementation of new technologies, and there is a limit beyond which the reduction of human labor may cause more problems (social and political) than solutions.

Finally, there is an ethical aspect that should not be underrated and that is highly problematic today in the world of fashion, that is the use of AI to "anticipate" and direct consumers' preferences based on collected data. Here I see a huge privacy problem that cannot be ignored. I understand marketing and business needs, but judging by therecent scandals linked to the misuse of data by some web giants, there are some boundaries that I think should not be crossed.

Once the most serious phase of the Covid emergency has passed, the textile industry had a huge restart but it went along with the break of global textile supply chains, within a very chaotic framework. There were big increases in raw material prices, along with logistics and transport problems, with soaring costs, delivery delays, and other difficulties1. What's happening? How are the global textile supply chains changing?

Blocks and delivery delays, sauring costs of raw materials and logistic services, increasing transport costs (sending a container from China to the US today costs more than 20k USD, ten times more the cost of two years ago…) are the most striking aspects in an unknown scenario that is very difficult to decipher. For instance, in Los Angeles harbor there is a record breaking congestion of ships; it is a bottleneck that has been going on for months and that nobody knows how to solve.

Who is going to pay the increase in costs? Until when will the prices increase? How convenient is it to stock today to save money? These are all open questions. Surely, we need to reach soon a sort of balance, but for the moment the inflation is rampant, with an index of retail prices that in October 2021, in the US, records a 6,2% increase on an annual basis. It is the same everywhere with inflation reaching its historical apex in centuries.

In this contest, the positive news for the textile industry is that post-Covid need to realign the warehouses and to rebalance stocks is leading to a boom of orders and requests to manufacturing and production companies, with unforeseen opportunities for spinning and weaving mills in Europe and North America. These companies are getting significant economic benefits from the break of global supply chains and the increase of transportation costs from Asia.

There is someone who hopes that this situation may be the prelude to a revolution of global textile supply chains and to a great relaunch of manufacturing in Europe and the US (in the case of the US the situation is also supported by the high customs duties of textile products that come from China). As an Italian man from Biella, now living in New York, I understand and share this enthusiasm, but we have to be realistic and make an objective analysis. Above all, we are living in an exceptional period, linked to the consequences of a pandemic that is hard to project over the medium term. At a certain point, we may reach a normalization where there may be significant and new opportunities for western textile production, but where many things will come back as before, prices will drop and consolidated supply chains will mostly resume their path. Secondly, this is the question we should answer: which products do we want to produce? Which ones do we want to bet on?

A re-launching of textile production in Europe and North America cannot be linked to low added-value mass production. It doesn't make sense to us to bet on a downward strategy, on a low-cost policy. It would be devastating, the perfect disaster recipe. Let's think about Made in Italy: being Italian in the fashion-textile world stands for excellence, quality, and high-end. We should bet on high-end, eco-friendly, and high added-value products. This type of textile production- that we partially lost – has to come back almost totally in Europe. In this sense, and only in this, I hope for a new big re-launching of the European and Italian textile.

Today, talking about sustainability has become essential in the textile world. But not all the supply chain's actors and not all the fashion brands are really committed on this front. What is the boundary between sustainability and greenwashing, between real environmentalism and green marketing?

There is a slogan that I think fully represents the concept of sustainability, beyond any communication fiction: "How to start being sustainable? 1. Buy less / 2. Better quality / 3. Make it last".

Real sustainability has a price, because it requires significant investments by companies and it is meaningful only if it goes along the entire supply chain (can a textile product of a company be defined as "sustainable" only if it complies with all the regulations about working conditions and reduction of pollution but with raw material suppliers that do not comply with these rules? The answer is no…)

From this point of view – and I come back to the previous question – for those who make excellent textile products, there is a historical opportunity. In a period when everyone talks, rightly, about sustainability, for those who – as the main companies of textile Made in Italy – work on high-end products there is the opportunity to valuate them in communication terms, as eco-friendly productions. We need to stop watering down the Made in Italy brand with weak legislative grants: if only one small processing stage takes place in Italy, starting from non-Italian raw materials, it is wrong to consider it as Made in Italy.

The Made in Italy has to be authentic and create 100% Italian products, that are sustainable and high-end. This is what I hope for, and I also wish that Italian companies manage to team up, to work as a system aiming at the same final goal.

As a man from Biella, I can only think about the textile industry in Biella and the great return of image that it may have if all the companies within this territory create a group and a common brand to advertise all over the world Textile Sustainability in Biella.

In the companies' management systems the female presence is growing and this topic is today in the center of many debates. Where are we on this front in the fashion world and the textile industry?

In one of the textile companies with who I cooperate in the US, 80% of its workforce are women since the Seventies. Hence, some realities used to be accepted and common before today's discussions on the quotas for women in companies' boards.

I work very often with women CEOs and managers, that I appreciate and esteem professionally, and I believe that female presence in key roles of the textile world will increase even more in the next years.

I believe that this is an absolutely positive phenomenon, but it is important to manage it fairly and correctly, without unnecessary excesses. In the United States, from this point of view, some situations are getting out of hand as regards the strong legislative and public opinion push in the direction of an increase in the decision-making roles of the presence of women, people belonging to ethnic minorities, or from historically groups. disadvantaged or penalized.

It is all right if done with sobriety, if instead it is carried out – as I sometimes see it happens – with a spirit of revenge and with anger, with resentment and with a punitive spirit towards men or towards people belonging to historically more advantaged groups, it becomes a wrong and harmful phenomenon.