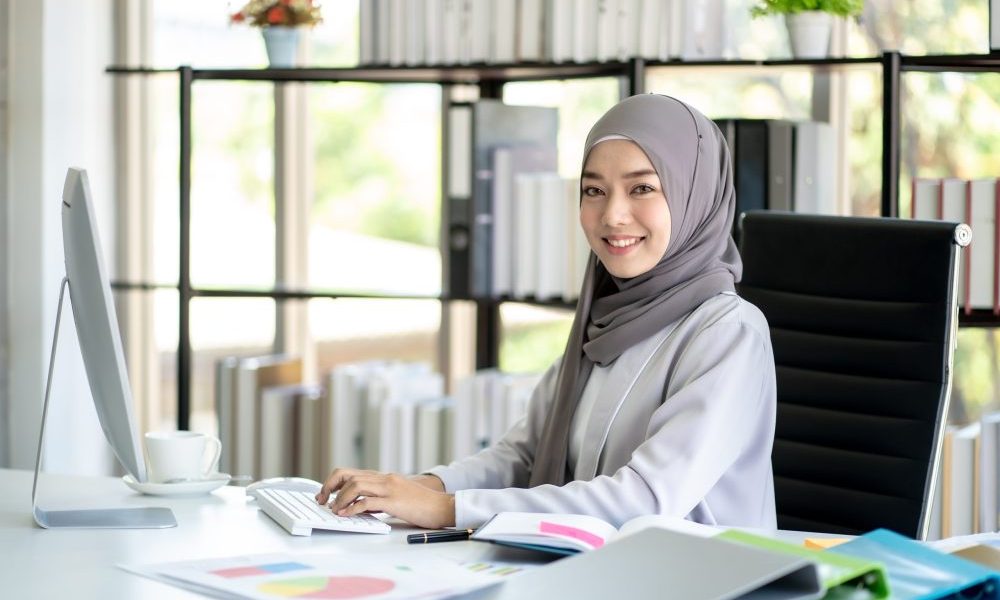 Interview with Dr. Hendra – Senior Lecturer at the Politeknik STTT in Bandung, Indonesia
Edited by Luigi Torriani and Marija Dukic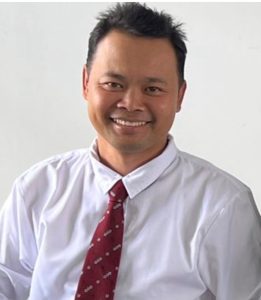 1. Dear Dr. Hendra, can you please tell us something about your college? What are the characteristics of the Politeknik STTT Bandung, and what importance does it have in the training of new professionals in the sector? How many students do you have and what courses are there?
Politeknik STTT Bandung is one of the Textile College under the Ministry of Industry of the Republic of Indonesia; has turned 100 years since the Dutch government established The Textile Inrichting Bandung in 1922 to foster the textile industry, prepare textile experts, and develop weaving techniques and equipment.
The Politeknik STTT Bandung has matured as a carrier of Higher Education and a Center of Excellence in textile science and technology. The fashion sector, a market commodity with extraordinary demand, also reinforces this.
To support the mandate to produce quality human resources for the textile industry, the Politeknik STTT Bandung is increasing its capacity by updating testing machines and equipment with the latest technology to comply with the standard equipment used in the industry, in addition, to improving the quality of teaching human resources, increasing cooperation with institutions at home and abroad, increasing access to research and synergizing with the Center for Textiles as a research center for textiles and related Textile industries.
The Politeknik STTT Bandung has established a digital satellite that is a showcase for Industry 4.0 in the textile sector and a research center for developing Industry 4.0, exceptionally functional textiles. Furthermore, it will become a center for textile education and industrial cooperation 4.0. The Politeknik STTT Bandung digital satellite has five pillars: showcase, capability, ecosystem, delivery, and technology utilization. The 4.0 technology implemented includes digital SOP, augmented for maintenance, real-time critical parameters, IOT & digital twin, OEE dashboard, shop floor management, digital input pass/fail, QR code & operator traceability, as well as a virtual reality tour that integrated with the machine -machines in knitting integration innovative laboratory and dyeing finishing integration creative laboratory. In the last five years, we have succeeded in developing education in a vertical direction by establishing an Applied Masters program in 2018 supported by the construction of an Applied Masters building that has adequate research facilities.
The Politeknik STTT Bandung has an Undergraduate Diploma IV (Vocational) and a Postgraduate Program. In the undergraduate program, there are three majors: textile engineering, textile chemistry, and garment, as well as fashion design concentration. Each department has a capacity of 100 students; meanwhile, for postgraduate programs majoring in textile engineering and apparel, there are 15 students for each batch.
2. Indonesia is today a very attractive country for industrial investments and has a booming textile sector, with new capital arriving from all over the world. What are the strengths of Indonesian textiles and the characteristics at the basis of this growth process?
Indonesia is the leading country in the Southeast Asia region which is the country with the most significant economic power in the ASEAN region, with a population of around 270 million people. The domestic market for textile products is an essential driver of economic growth. The textile and apparel industry is an industry that plays a crucial role besides the oil and natural gas, mining, footwear, rubber, and chemical industries. Indonesia also controls the global market with exports of textiles and apparel, with a value of more than 13 billion USD in 2021.
Indonesia has strength in supplying raw materials because the textile industry in Indonesia has a complete textile and apparel industry network from upstream to downstream. PT South Pacific Viscose expanded production capacity by 130 million US dollars. The multi-effect is that Indonesia will become the largest rayon fiber producer in the world. In addition, a polyester fiber producer, namely PT Indorama Polyester Industries, also added an investment of US$800 million, making it the largest polyester producer. This condition will indeed chain effect the downstream TPT industry, such as yarn, fabric, and apparel (garment) that makes Indonesia's strength in the supply of textile raw materials so that it does not have a dependence on imports.
Another strength of Indonesia is its demographic. Indonesia is entering an era of demographic bonus, where the productive age population is more than the non-productive age. Based on data from the Directorate General of Population and Civil Registration (Dukcapil) of the Ministry of Home Affairs, Indonesia's population will reach 275.36 million in June 2022. Of this number, 190.83 million people (69.3%) of Indonesia's population are in the productive age category (15-64 years). There are also 84.53 million people (30.7%) of the population who are in the non-productive age category.In detail, as many as 67.16 million people (24.39%) of the population are not yet productive (0-14 years), and as many as 17.38 million people (6.31%) are in the non-productive age group (65 years and over).With the composition of the population mentioned above, the dependency ratio is 44.3%. These results are obtained from the total population of unproductive age divided by the number of productive population. The dependency rate is 44.3%, meaning that every 100 people of productive age bear as many as 44-45 people of productive age.
Another strength of Indonesia is "Omnibus Law." It aims to attract investment, create new jobs, and stimulate the economy by, among other things, simplifying the licensing process and harmonizing various laws and regulations, and making policy decisions faster for the central government to respond to global or other changes or challenges. The Omnibus Law has amended over 75 current laws and will require the central government to issue more than 30 government regulations and other implementing regulations within three months.
3. As an expert in the textile world, how do you read the complex global evolution that the sector has gone through in recent years, amidst Covid, international geopolitical difficulties, increased logistics and transport costs, global supply chain crises but also new great opportunities in terms of technological innovation, Artificial Intelligence and solutions to minimize the environmental impact and increase sustainability along the entire supply chain? How do you see the current situation in the sector and which kind of evolution do you see for the future?
Lately, the world has faced a very complex situation, a previously unforeseen problem. Starting from the Covid-19 pandemic, which forced physical interaction to be limited, the US and China trade war followed by the Russia and Ukraine war. Of course, the above matters have impacted complex problem such as; logistical delays, sharp increases in transportation costs, and disruption of global supply chains. At that time, the world seemed unprepared to face such a situation. However, humans will always be required to answer every challenge their face with intelligence given by God. When the physically human interaction must be limited due to Covid 19, digital platforms have sprung up, such as Zoom meetings, Google Meet, and others, so that even though they are not face-to-face, activities such as meetings, discussions, and teaching can still be carried out. On the other hand, difficulties have given new technological innovations that help humans in carrying out their duties. The development of robotics and artificial intelligence was born to reduce the role of humans in the industry so that conventional human intervention was reduced.
On the other hand, this situation is unfavorable because it forces people to lose their jobs due to being replaced by machines and artificial intelligence. The textile industry is currently labor-intensive and absorbs many workers compared to other sectors. In the future, with increased efficiency, quality, and product consistency, inevitably, the textile industry must start adopting a fully automated robotic system, utilizing artificial intelligence so that competitiveness will increase.
4. As a senior lecturer in the textile field, what do you recommend to those who want to work in the textile world and to young people who intend to approach this sector?
As an academic in the field of textiles, I am sure this field still has a bright future. Textile is a primary human need besides food and housing; as a primary need, the market for textiles will continue as long as humans have civilization, meaning that the demand for textile products will always exist. Textiles, of course, are not only clothes. Textiles have penetrated other fields, such as health, sports, agriculture, etc. For the younger generation interested in the textile sector, there is no need to hesitate to continue to have a career in this field because textiles is not a sunset industry. Still, textiles will continue to develop in broader applications requiring innovations through energy intervention research made by young people.