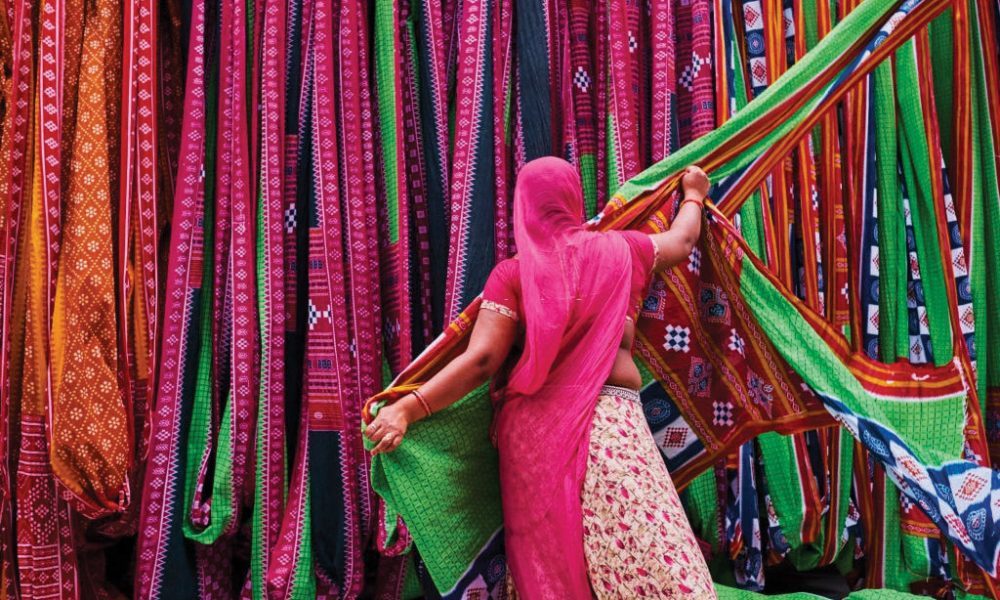 Interview with Mr. Aamir Rashid (National Textile University Faisalabad)
Edited by Luigi Torriani and Jiayi Ye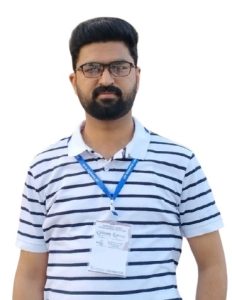 I am Aamir Rashid, a textile industry professional specializing in Quality Control. With meticulous attention to detail, I uphold the highest industry standards and ensure accuracy in lab operations. My expertise extends to Lab Management Systems and building strong Customer Relationships through effective communication. Committed to adhering to ISO, ASTM, and BS Standards, I am passionate about maintaining stringent compliance and exceeding customer satisfaction in every project.
About NTU: National Textile University (NTU) is a renowned institution in Faisalabad, Pakistan, specializing in textile education and research. Established to meet the growing demands of the textile industry, NTU offers a comprehensive range of undergraduate, graduate, and doctoral programs tailored to the field of textiles. The university is recognized for its cutting-edge research initiatives, state-of-the-art laboratories, and expert faculty, providing students with a holistic understanding of textile engineering, management, and technology. NTU's curriculum emphasizes hands-on experience, ensuring students are well-equipped with practical skills and theoretical knowledge. With a focus on innovation and industry collaboration, NTU plays a pivotal role in shaping the future of the textile sector, both nationally and internationally.
Textiles is a strategic sector in Pakistan's economy, a sector that contributes 57 percent of exports and employs more than 15 million people, about one-third of the country's total workforce. What are the characteristics of Pakistan's textile industry and its strengths? What opportunities for further growth are there for the coming years?
Characteristics of Pakistan's Textile Industry
Vertically integrated: Pakistan has a complete textile value chain, from cotton ginning to garment manufacturing. This gives Pakistani textile companies a competitive advantage, as they can control the entire production process and ensure quality and consistency.
Export-oriented: Pakistan's textile industry is highly export-oriented, with over 60% of production being exported. The industry's major export markets include the United States, the Europe and African countries
Labor-intensive: Pakistan's textile industry is one of the largest employers in the country, providing direct and indirect employment to over 15 million people. The industry's labor force is relatively young and skilled, and wages are competitive compared to other major textile-producing countries.
Low-cost: Pakistan's textile industry benefits from a number of cost advantages, including low labor costs, abundant raw materials, and a favorable tax regime. This makes Pakistani textile products highly competitive in the global market.
Strengths of Pakistan's Textile Industry
Natural resources: Pakistan is the world's fourth largest producer of cotton, which is the primary raw material for textile production and also has a growing synthetic fiber industry.
Infrastructure: Pakistan has a well-developed textile infrastructure, including a network of spinning, weaving, and finishing mills, as well as garment factories.
Workforce: Pakistan has a large and skilled textile workforce. The industry also benefits from a growing number of graduates from textile engineering and design programs.
Government support: The Pakistani government has been proactive in supporting the textile industry through a number of initiatives, including tax breaks, export subsidies, and investments in research and development.
Opportunities for Further Growth
Diversification: Pakistan's textile industry is currently dominated by cotton-based products. However, there is potential to diversify into other areas, such as synthetic fibers, technical textiles.
Value addition: Pakistan can also increase the value of its textile exports by moving up the value chain into higher-end products, such as technical wear, branded jackets and gloves.
Adoption of new technologies: Pakistan's textile industry can adopt new technologies to improve its productivity and efficiency. This includes investing in automation, robotics, and artificial intelligence.
Human capital development: Pakistan can invest in human capital development to create a more skilled and productive workforce. This includes funding training programs for textile workers and engineers.
Improving the business environment: Pakistan can improve its business environment to make it more attractive to foreign investment and domestic entrepreneurs.
In 2023, the new International Agreement for Health and Safety in the Textile and Apparel Industry has being introduced in Pakistan. What benefits will it bring to textile professionals and practitioners?
Textile professionals and practitioners in Pakistan can benefit from the ITF-IHSA in a number of ways, including improved safety standards, reduced accidents and injuries, boosted morale and productivity, enhanced reputation for the Pakistani textile industry, and increased foreign investment.
Hundreds of major international textile-fashion brands have invested in Pakistan in recent years. What are the positive aspects that have made Pakistan so attractive to global investment?
Pakistan is making significant strides in improving the quality of its products, complying with international RSL requirements, and reducing lead times. This is making it even more attractive to global brands, which are looking for suppliers who can provide high-quality products, on time and to specification.
I believe that Pakistan has the potential to become a leading global player in the textile-fashion industry. The country has all the ingredients in place, including the raw materials, the workforce, the government support, and the global demand. I would encourage any company looking to invest in the textile-fashion industry to seriously consider Pakistan.
Here are some specific examples of how global textile-fashion brands have benefited from investing in Pakistan:
H&M has been able to reduce its production costs by up to 20% by sourcing from Pakistani suppliers.
Nike has improved the lead time for its products by up to 30% by manufacturing in Pakistan.
Adidas has been able to increase its sales in Pakistan by 20% per year since it began investing in the country in 2015.
Zara is able to launch new collections more quickly due to Pakistan's short lead times.
Gap has been able to reduce the number of product defects by 50% since it began sourcing from Pakistani suppliers.
Uniqlo has improved its RSL compliance by 90% since it began working with Pakistani textile mills.
Levi's has been able to increase its customer satisfaction ratings by 10% since it began sourcing from Pakistan.
The National Textile University (NTU) in Faisalabad is a major public university focused on training new professionals for the textile industry. Can you tell us about the university's most important initiatives and achievements?
The National Textile University (NTU) is the only institute in Pakistan that stands parallel to the textile industry in terms of technology. It has highly qualified faculty and experts who are continually engaged in innovation and research. Some of the key initiatives by NTU include:
Technology transfer and commercialization: The NTU Office of Research, Innovation, and Commercialization (ORIC) helps NTU faculty members to commercialize their research findings. This includes identifying potential partners, negotiating licensing agreements, and supporting the development of startup companies.
Research training and development: The ORIC provides research training and development opportunities to NTU faculty members and students. This includes workshops, seminars, and conferences on research methodology, research ethics, and research management.
Artificial intelligence (AI) bacterial programs to pick the technological demand in the textile industry: The NTU is using AI to identify technological demands in the textile industry. This information is then used to develop new research projects and to collaborate with industry partners.
Research and development for industry: The NTU offers a range of research and development services to the textile industry, including textile testing and inspection, prototype development, material evaluation, process development and evaluation, pilot production, and analytical services.
Datatex is the leading international company in IT solutions for the textile world, present in Pakistan with a base in Lahore, to closely follow the country's textile industries on a path of strengthening the IT ecosystem and ERP systems for production management. How do you see the situation today from this point of view? How much attention is there in the Pakistani textile industry today concerning the issues of Artificial Intelligence, Industry 4.0, and general innovation in manufacturing?
In my point of view the Pakistani textile industry is paying increasing attention to the issues of AI, Industry 4.0, and general innovation in manufacturing. This is being driven by a number of factors, including the need to improve productivity and efficiency, meet customer demands, and take advantage of the government's support for innovation. A number of Pakistani textile companies are already using AI and Industry 4.0 technologies to improve their operations, and Datatex is playing a leading role in helping the industry to adopt these technologies. The Pakistani textile industry is still in the early stages of adopting AI and Industry 4.0 technologies, but the potential benefits are significant, and the industry is well-positioned to take advantage of these technologies in the coming years.