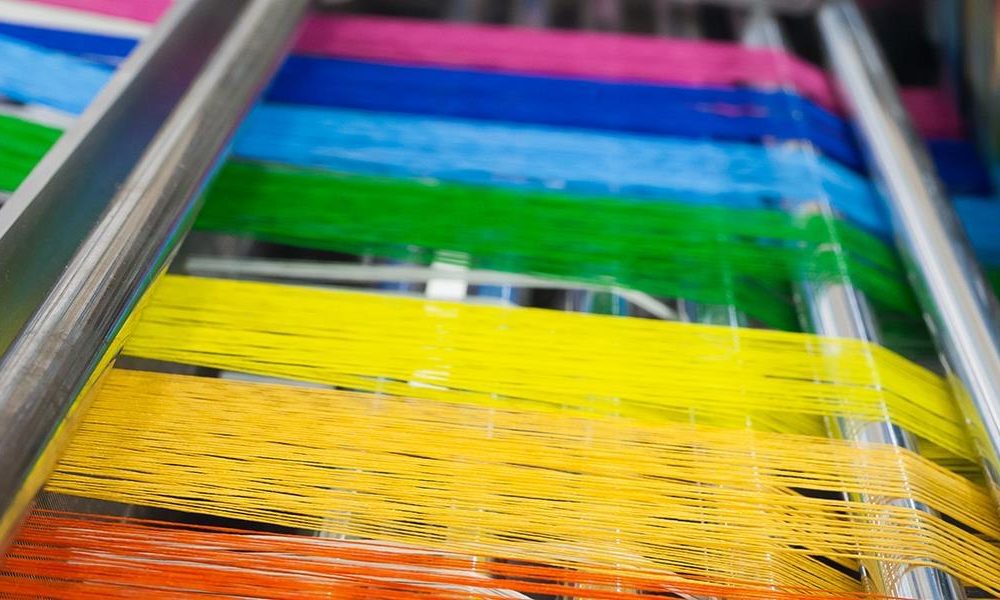 Interview with Dr. Raymond Chu – Managing Director Chemtax Industrial Company Ltd
Edited by Luigi Torriani and Elisa Graziola
CHEMTAX – A company founded in 1968 in Hong Kong, Chemtax specializes in the distribution of textile machinery and software solutions for the textile industry. It is the exclusive distributor in the Chinese market of NOW ERP by Datatex.
1. China's textile tradition is so old that the first silk productions in China date back more than 7 thousand years. But it was with economic opening and globalization-in the second half of the 1900s-that China assumed a global leadership role in the textile world, an unchallenged leadership to the point that today nearly half (47 percent) of global apparel production takes place in China. How has China achieved this leadership? What characteristics and strengths have made China's textile industry successful?
The Chinese by nature in history, even in very ancient times, are well established in the craft of silk production and related dyeing and finishing, as well as weaving technology. Most Chinese women in the 1930s-50s knew how to make clothes by nature, as it was a prerequisite for getting married; not knowing how to make clothes was also a major handicap in finding a husband.
The success of the sweater industry in China is due to the availability of fine workmanship on the part of women, whose great skill makes quality sweaters, but with modernization this skill has failed step by step. Such skill cannot be replaced in other parts of the world. For example, the efficiency of a female worker in China is equal to that of 2 or 3 female workers in Asian countries.
Our customers complain that their factories in Vietnam are unable to do quality linking work. In other countries these sweaters will be replaced by artificial knits or cut-and-sewn knits.
Another reason for the success of China's textile industry is due to the reform that turned state-owned companies into private companies, saving more than 30-50 years of time if a company needs to be built from scratch.
There are too many successful examples of how state-owned enterprises have been turned into private companies. (Most experts have not analyzed why China has suddenly boomed in all industries, while in Europe it will take at least 30-50 years.)
2. In the past two years, as a result of rising logistics and transportation costs, several observers and practitioners in Europe and the U.S. have speculated -for the EU and the U.S.- a reduction in textile dependence on China and a return to growth for European and American production. What are your thoughts on these views? Could China's textile exports decline in the coming years, or are these assumptions wrong?
Because of China's shift to a middle-welfare society, workers' demands for better jobs and living conditions and labor-intensive production must be relocated to remote parts of China or Asian countries. China's social welfare system protects workers and human rights so well that workers can fire their boss at any time without compensation.
And not the companies' boss? These consequences are forcing many European, Japanese, Korean, Taiwanese and Hong Kong companies to leave China and look for much cheaper countries, where there are no taxes on the import of textile machinery, where profit income is tax-free for 3 years, and so on.
While China has already passed this time period, is the departure of many foreign companies to Asian countries a logical step as they are no longer competitive to stay in China?
This includes even large giant companies such as Samsung, which have remained in China only because in the past they enjoyed many years of tax exemption from their profit margin and a very special low-cost land policy, which China can no longer provide. Is it obvious that they will look for countries that can still provide such advantages?
3. Several Asian countries are growing a lot in recent years from the perspective of textile production, particularly India, Bangladesh, Vietnam, Indonesia, and Thailand. In your opinion, can there be anyone among these countries who can, in the future, challenge China's supremacy in the textile industry, or will China remain firmly in first place in the fashion and textile-clothing world?
China will focus on higher-value-added industries or domestic brands and, step by step, give up those labor-intensive and no-margin activities of foreign brands. Will these kinds of labor-intensive jobs move to countries where there is still a lot of cheap labor and where there is a need for these incomes?
In fact, many Chinese manufacturers have already moved abroad and, in the long run, are supplying low-cost garments for China's domestic demand as well.  Manufacturers remaining in China will focus on mid- to high-value textiles, own brands and factories that focus on AI, Industry 4.0 ERP and production automation, as well as low carbon and green textiles.
4. Chemtax is the exclusive distributor, for the Chinese market, of NOW ERP by Datatex, the world's leading software solution for companies in the textile industry. In what world can NOW help textile industries grow competitively and what are its strengths?
I think we are at the stage of helping textile companies that will stay in China to upgrade their production with Now ERP and integrate with many MES systems, robots, automated warehouses, etc.