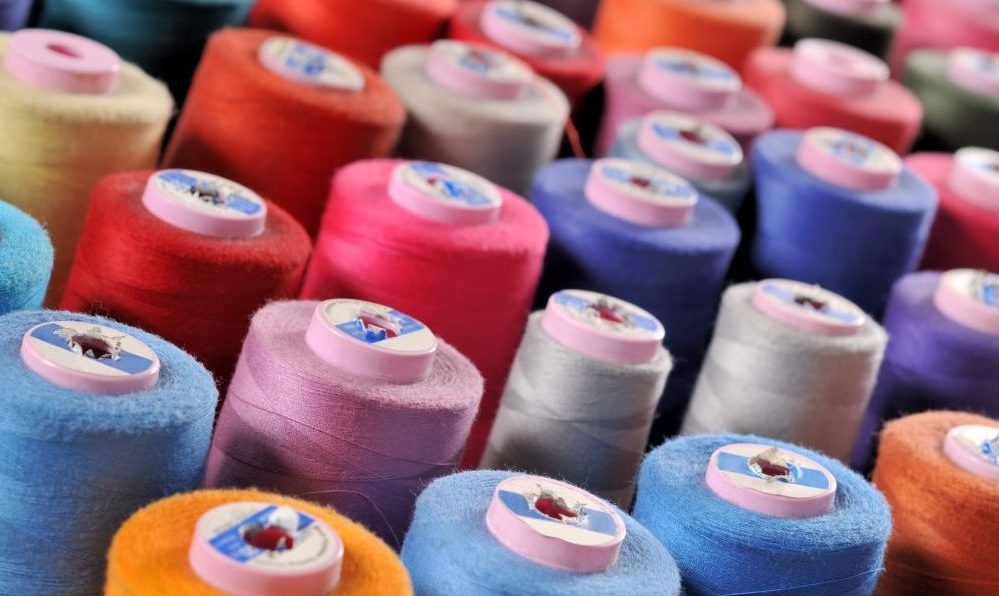 Interview with Angelmaria Bianchi – CEO
Edited by Luigi Torriani and Costanza Pol
TINTORIA COMACINA SRL – The company was founded in 1981, with its headquarter in Senna Comasco (near Como). Tintoria Comacina is an expert in fabric and textile products dyeing.
How did the Tintoria Comacina start? What's your personal experience as businessman and how has the company evolved over the years? Which are your strength?
Me and a friend of mine were the founders of Tintoria Comacina, in 1981. We both owned a printing shop, so we decided to start a new business venture and we created a dyeworks, focused at the beginning only on silk processing. Afterwards, we differentiated and expanded our machineries and today we can offer an industrial dyeing service on every kind of textile product (silk, wool, cashmere, cotton, viscose, nylon, acetate, polyamide and all mixed fabrics).
Our strengths are our expertise and our ability to fulfill all the requests, also the hardest one. For instance, as far as the silk concerns, we are able to manage all type of products, from the heaviest to the most delicate one, using a traditional dyeing method (called "a stella") not very common today, that gives the maximum fullness to the fiber and does not distort it. We also dye "a corda", how that's normally used, but when it's needed, we can dye like the old days and keep all the fabric's quality. We offer a complete service and we can fulfill every need of industrial dyeing.
How is today the dyeworks' situation in Italy? How did the economical crisis affected the market and which are its future horizons?
In the last years dyeworks could have important revenues only with an only item; in particular we were specialized in silk. Nowadays, this is no longer possible and an industrial dyeworks has to deal with all fabrics, in order to remain competitive. The situation of this area is stable, after many years of economical crisis the companies see a sort of recovery, but we can't talk about a growing sector. The worst crisis in Como's district, was crossed by print shops, that in the last 30 years decreased a lot. Luckily dyeworks better resisted during the crisis, they have decreased as well but less than print shops. Nowadays we need to set a realistic objective and expand our market shares. Tintoria Comancina always tries to improve its technical quality, we create a new brand Seri.co (that improves quality and product traceability) and we keep on following the path taken 40 years ago by our founders.
Tintoria Comacina offers a wide range of textile's colors and shades. How is it important to choose the right color and which are the most popular ones?
The colors selection is very important in the textile world, but it is not up to us. Actually, stylists and fashion professionals choose the color trends. We have to be flawless in fulfilling our customers' needs, namely to reproduce exactly the requirements, granting color fastness and accuracy. There are no more popular colors: the requirements change every year and they also follow fashion trends. However, every collection is based on about 10 main colors, so even if a certain color is particularly trendy (e.g. orange), we still keep on working on a broader range.
Como is one of the most important textile districts at global level, but you still have a deep connection with your homeland, as your name suggests. How much matters the brand "Como" today, compared with the past?
The brand Como is still important today, but it matters much less then in old times. In the past companies could really make the most of it, then with the economic crisis many local firms found their ways elsewhere and gave up on boosting the Como district as the Italian textile capital city. Once before, many international events and high profile exhibitions took place in Como. For instance, Ideacomo was a very popular exhibition, but since 2005 it doesn't exist anymore. Today everybody goes to Milano Unica or Première Vision in Paris, but no one goes to Como. It is quite obvious that the brand Como in the textile world, was also based on exhibitions and territorial marketing, that are nowadays no more active. Dyeworks alone can't revitalize the brand Como, but I think that our clients (converters) should stand together to give the Como's textile industry its old importance. Anyway, this is a very sensitive issue and I don't want to assess or criticize anybody. I really hope that Como's textile industry returns to its older glory, but I know that it's not a simple matter and we just need to be patient.